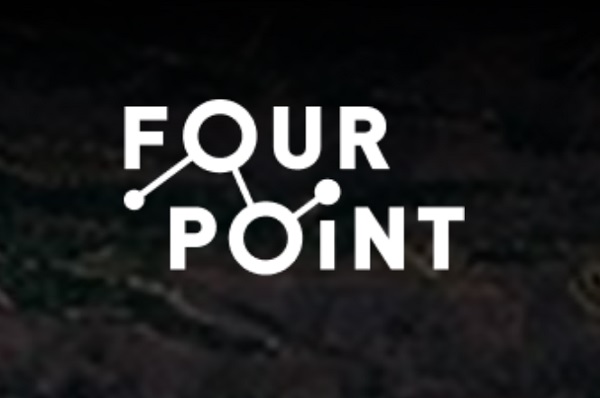 Credit: Four Point
Following the three-month pre-incubation phase, the European Space Resources Innovation Centre (ESRIC) has selected the first startup that will continue its launchpad journey as part of the ESRIC Start-up Support Programme (SSP).
Composed of members of ESRIC, Technoport, the Luxembourg Space Agency (LSA), the Luxembourg Institute of Science and Technology (LIST) and the European Space Agency (ESA), the selection committee has chosen Four Point as the first venture to undergo their business and technology incubation. During this phase, Four Point will receive additional technical, business and marketing support from a team of experts in business innovation, as well as funding in the form of a non-repayable grant of up to €200,000. This phase will last for 24 months and implies that they set up a branch registered in Luxembourg.
Originally from Poland, Four Point aims to reduce the environmental impact of opencast mines through new technological innovations focused on monitoring, big data analysis and autonomous machines for excavation and transportation of lunar regolith.
"We were delighted to collaborate with such a relevant pool of startups during our first call and we are eager to pursue our collaboration with Four Point during their incubation phase", said Olivier Zephir, Technoport's Incubation Lead.
The second call for applications closed at the end of September 2022. The five selected startups for SSP2 will be publicly announced in the coming weeks. The outcome of the second round of the ESRIC SSP will be revealed during the Space Resources Week 2023, taking place between 19 and 21 April 2023.
"To establish ESRIC as an internationally recognised centre of expertise in the field of space resources utilisation, it is essential to create a solid and vibrant ecosystem for startups in their journey to develop, exchange and foster potential partnerships. During the first pre-incubation phase of ESRIC's SSP, we have worked closely with the five ventures to enable them to advance their technical requirements, market assessments and communication capabilities towards public and private investors", explained Lari Cujko, ESRIC's SSP Lead.
Launched in 2020, ESRIC is an initiative of the LSA and LIST in strategic partnership with the ESA. It is a unique place where technologies, businesses and people meet to drive the future of space resources utilisation in support of space exploration and the creation of an in-space economy.
The ESRIC Start-up Support Programme is the first worldwide incubation programme entirely dedicated to the field of space resources utilisation. It aims to support early-stage ventures and startups designing novel technologies for space resources applications in refining their business plan, attracting customers and securing their first investments.