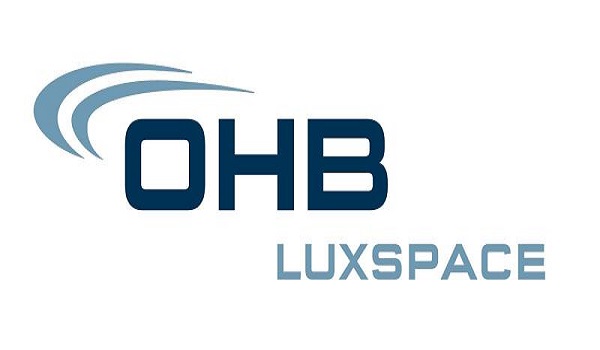 LuxSpace has announced that its satellite "ESAIL" yesterday left Luxembourg from Findel airport and has arrived in Kourou in French Guiana ahead of its launch into space.
ESAIL, the first commercial microsatellite developed under the European Space Agency's (ESA) SAT-AIS programme for tracking ships, has arrived at the European spaceport in Kourou, Guiana. The satellite was built by LuxSpace, a Luxembourg-based (Betzdorf) subsidiary of the German space and technology group OHB SE.
With the help of a small hand-operated crane, the satellite was stowed in a specially developed transport box in Betzdorf and taken from there to Luxembourg Airport from where it then took off Monday morning on board a Cargolux freighter bound for Cayenne, French Guiana. This special service was an exceptional stopover for Cargolux on its South American rotation that does not usually cover this destination.
Richard Forson, President and CEO of Cargolux, commented: "Cargolux is pleased to have provided smooth and timely transport for the ESAIL microsatellite. We are proud of the part we played in this important European project and look forward to witnessing the successful launch of the satellite. As a Luxembourg-based airline, it was important for us to contribute to our home country's development along with other Luxembourgish companies".
Jochen Harms, Managing Director at LuxSpace, added: "ESAIL completed the first stage of its journey safely and free of any damage thanks to the seamless transportation by Cargolux. We are now eagerly awaiting the launch".
The launch is scheduled for end of March, when ESAIL will set off on board a Vega launcher as part of a proof-of-concept flight by Arianespace's Small Spacecraft Mission Service (SSMS). The microsatellite will fly in a low earth orbit (LEO Orbit) at an altitude of approximately 500 kilometres above the surface of the earth. Prior to this, however, ESAIL will undergo further testing to ensure that it is fully operational. A team of four LuxSpace experts have arrived at the launch site in Kourou for this purpose.
The customer exactEarth will be using ESAIL to observe maritime vessels around the globe. The Canadian company is a leader in tracking worldwide shipping traffic and in maritime information services. ESAIL is a highly anticipated addition to exactEarth's existing satellite AIS constellation, which detects ships using their automatic identification system (AIS) messages.
ESAIL is part of a partnership programme implemented by the ESA and has been developed with the support of the Luxembourg Space Agency (LSA) to improve the next generation of satellite-based services for the maritime sector.