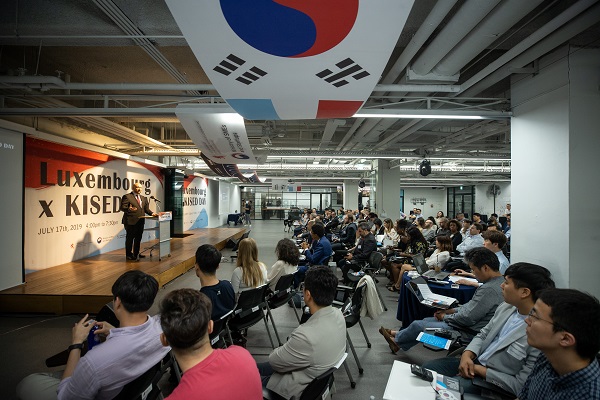 Startup event in South Korea; Credit: MECO
During Wednesday's activities in Seoul as part of the current Luxembourg trade mission to South Korea, CONTEC, a spin-off company from the Korea Aerospace Research Institute (KARI), announced that it is to set up European headquarters in Luxembourg.
Established in 2015, CONTEC aims to expand its business from ground system provider to image data processing. The company participated in ICT Spring Europe in Luxembourg both 2018 and this year.