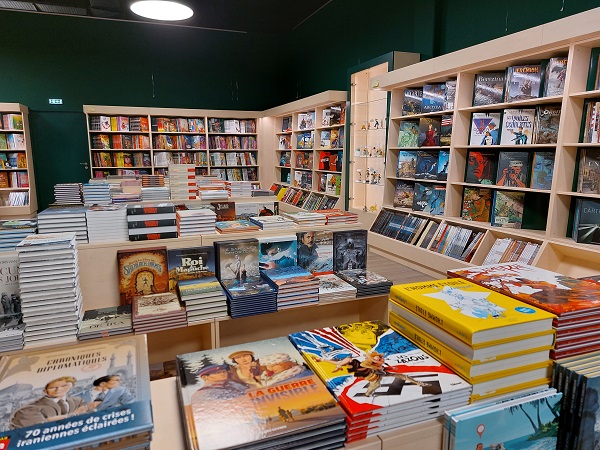 Slumberland BD World; Credit: Belval Plaza
Belval Plaza, one of the largest shopping centres in Luxembourg, has announced the arrival of the Belgian bookshop Slumberland BD World.
Slumberland BD World specialises in the sale of comic books, manga, figurines and board games. Building on its success in Belgium, the brand is now setting up shop for the first time in Luxembourg. The store, which boasts an area of 300 m2, will open its doors to the public at Belval Plaza this Friday 15 October 2021 at 10:00.
Dominique Leblan, manager of Slumberland BD World Luxembourg, commented: "Due to its location and its attractiveness, Belval Plaza is for us the ideal place to open our first bookshop in Luxembourg. We are opening this twelfth store with the desire to make it a place of discovery, meeting and animation. It will represent a benchmark for fans of comics in the Grand Duchy, both for its family and friendly aspect and [its] specialist [aspect] with a cutting-edge and comprehensive range".
Thierry Debourse, Director of Belval Plaza, added: "We are delighted to welcome Slumberland BD World. This new bookshop will delight all comic book fans, from the youngest to the oldest. It further strengthens the attractiveness and cultural offer of the centre, which already has the Kinepolis Belval cinema, one of the most modern in Europe".
Located in Esch-sur-Alzette, Belval Plaza encompasses an area of 37,150 m². It offers 70 shops and 1,200 free parking spaces, and is expected to increase its attendance from seven million to eight million visitors within two years.
The shopping centre was acquired by Firce Capital, a Luxembourg-headquartered asset management and real estate investment company, in March 2020.