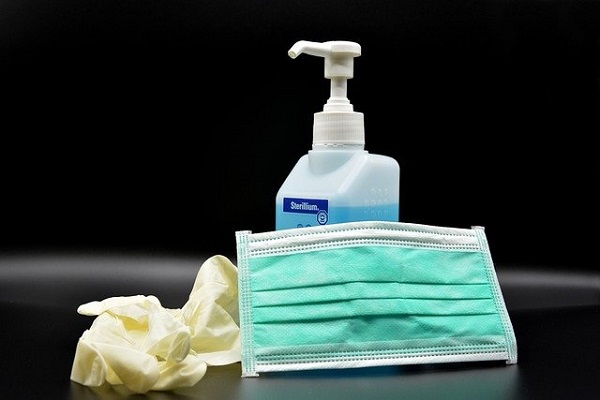 Luxembourg is among 22 European countries to have participated in the Coordinated Activities on the Safety of Products (CASP) Corona 2020 project, initiated by the European Commission.
Disinfectants, masks and gloves: these products have been a part of our daily life for over a year now. As the market was flooded with thousands of products in record time, it was not always easy for consumers to orient themselves and find effective and safe products. Consequently, the European Commission launched the CASP Corona 2020 project in order to assess the risks of these three product categories and to formulate recommendations for consumers.
In total, 31 authorities from 22 European countries participated in this project. As the competent national authority for chemicals, Luxembourg's Environment Agency contributed to the biocidal disinfectant products component, whilst the Luxembourg Institute of Standardisation, Accreditation, Safety and Quality of Products and Services (ILNAS) carried out analyses of FFP2 masks and protective gloves.
The project included the testing of 39 samples of hand products and disinfectants sold on the European market, including three in Luxembourg. The tests concerned, among other things, the chemical composition, correct labelling and effectiveness of the product.
At the European level, 41% of these samples fully complied with legal requirements, compared to 59% of non-compliant products. The non-conformities mainly concerned a lack of information provided on the product.
The three products tested in Luxembourg within the framework of this initiative were compliant according to the chemical analysis, but did not have the necessary notifices to be sold. As such, they were withdrawn from the market. Two of the three products also had labelling errors.
For alcohol-based hand cleaners and sanitisers, consumers are advised to choose those that contain at least 70% alcohol. Such disinfectants are generally believed to be effective against enveloped viruses and bacteria. However, effective disinfectants which do not meet this criterion also exist; their effectiveness must be confirmed on a case-by-case basis. Consumers should avoid hand cleaners and sanitisers which are also intended for skin care. Hand sanitisers kill bacteria and viruses with concentrated alcohol, so they are unable to heal the skin simultaneously. Products that do not carry instructions for safe use, warnings and / or pictograms should also be avoided.
Within the Environment Agency, the chemical substances and products unit controls these products throughout the year, beyond the projects initiated at the European level. Since the start of the pandemic, agents have checked 46 stores, online shops and service providers providing disinfectant products since March 2020. 252 violations have been observed to date. Most of these infringements resulted in corrective administrative measures, i.e. the prohibition of making the product available on the market and the return of the product to the supplier, respectively the elimination of the goods. In addition to the administrative measures, 22 administrative fines were imposed for a total of €56,500.