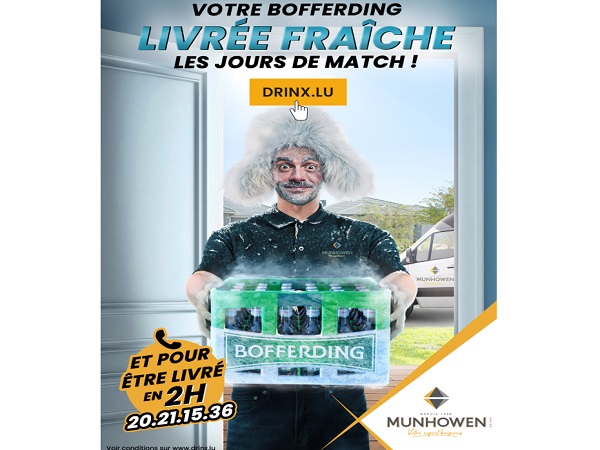 Credit: Munhowen Drinx
The Munhowen Drinx network, an expert in home beverage delivery in Luxembourg, has announced that it is launching a special initiative on the occasion of the 2020 European Football Championship.
Throughout the entire competition, which is taking place from 11 June to 11 July 2021, football fans can order fresh beer on the drinx.lu website to be delivered to their homes. There is also an express delivery option via telephone, with beverages being delivered within two hours.
A spokesperson for Munhowen Drinx commented: "There is nothing more unpleasant than running out of cold beer on match day. With drinx.lu, it's the guarantee of successful football evenings with friends".