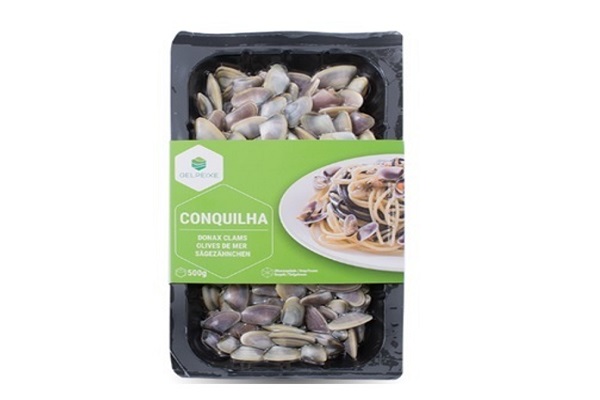 Recalled product; Credit: Cora Luxembourg
Cora Luxembourg has announced the recall of the product "Tellines (Olives de la mer) 500g" due to the potential contamination by norovirus.
Cora has informed the Luxembourg food safety authorities of this possible contamination and subsequent withdrawal from its stores in the Grand Duchy. Nevertheless, some of the products were already sold to consumers and a wider distribution cannot be excluded.
Norovirus can cause gastroenteritis in humans manifested by vomiting and diarrhoea. As such, Luxembourg's food safety authorities have recommend that consumers no longer consume the following product: Olives de la mer (500g) with the barcode 5601718437772 and lot number L9112.
Only the product with the specified lot number is affected.