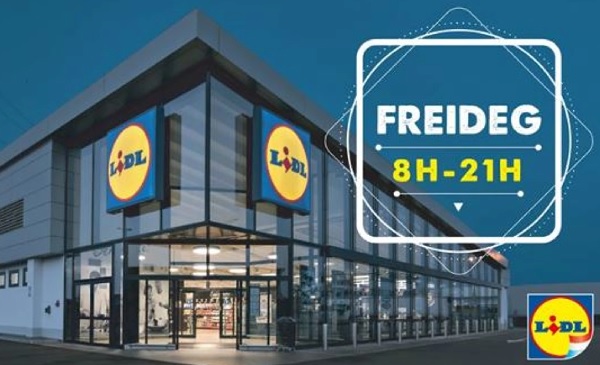 Credit: Lidl Luxembourg
Lidl will be extending the opening hours of its ten stores in Luxembourg, which will stay open until 21:00 on Fridays, starting tomorrow.
From this Friday 27 September 2019, Lidl stores in Luxembourg will close their doors at 21:00 rather than 20:30 on Fridays. According to the supermarket chain, these extended opening hours aim to respond to changing customer preferences and to satisfy new target groups, such as households where both parents work.
Julien Wathieu, a spokesperson for Lidl Luxembourg, commented: "Working life does not always offer the possibility of running errands during regular hours, this half-hour of additional shopping will [benefit] customers".