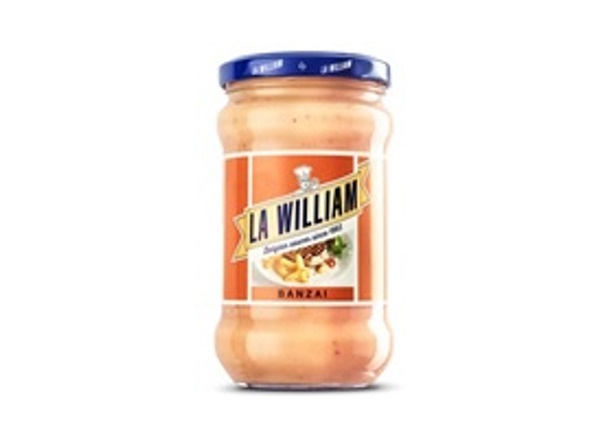 Credit: Luxembourg Food Safety Authorities
Colruyt stores in Luxembourg have recalled "La William" brand banzai sauce due to absence of an indication of barley, wheat, soy and fish on the label.
Colruyt informed the Luxembourg food safety authorities of the recall of the following product due to the unlabelled presence of allergens: La Wiliam "Banzaï" (300ml) with the expiry date 09/10/2020 and the lot numbers XX1B, XX1C, XX1D, XX1E, XX1F and XX1G. Only products with the lot numbers and expiry date indicated are affected.
Due to a labelling error, the wrong label (that of the 300ml Banzai sauce) was found on the packaging of the brand's 300ml Andalusian sauce, so barley, wheat, soy and fish allergens are not mentioned on the Banzai sauce.
Although the product in question has since been removed from sale, some of the inventory was sold in Colruyt stores in Luxembourg. A wider distribution cannot be ruled out. Consequently, the Luxembourg Food Safety Authorities have recommended to consumers who are intolerant or allergic to one or more of the allergens concerned not to consume this product.