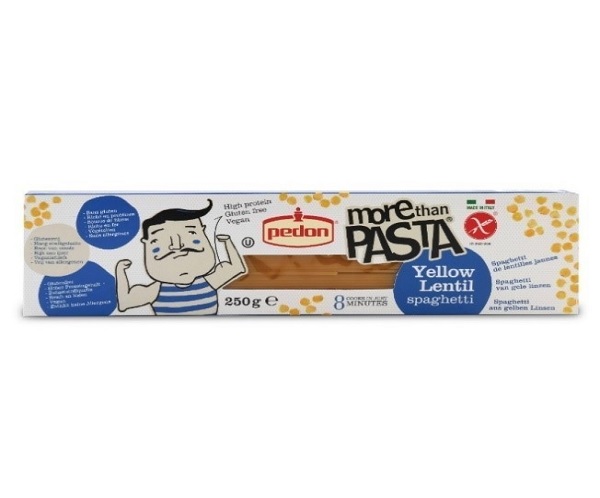 Credit: Pedon More Than Pasta
Delhaize Luxembourg has recalled "More Than Pasta" brand "Yellow Lentil Spaghetti" due to absence of an indication of wheat (gluten) on the label.
Delhaize informed the Luxembourg food safety authorities of the recall of the following product due to the presence of gluten despite the product claiming to be "gluten free": More Than Pasta brand Yellow Lentil Spaghetti (250g) with the expiry date 23/02/2020 and the lot number 0587.
Although the product in question has since been removed from sale, some of the inventory was sold in Delhaize stores in Luxembourg. Consequently, the Luxembourg Food Safety Authorities have recommended that people who are intolerant to gluten (coeliac disease) or allergic to wheat do not consume this product.
For consumers without any such allergy or intolerance, consumption of the product poses no danger.