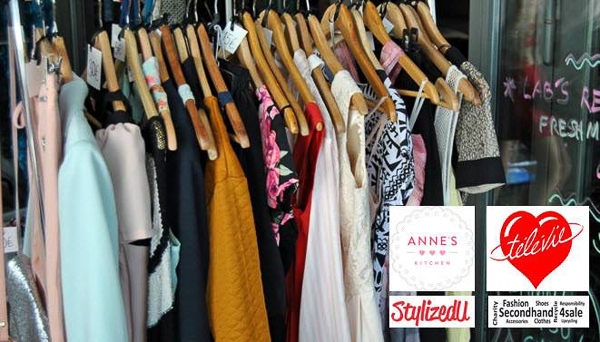 A fashion sale with a twist. Who knows better what's the best that can be found whether on the cat walks or the high street than dedicated fashion bloggers, and they're offering some of their hard-sought after treasures for a charity fashion sale in aid of Télévie, an organisation that raises funds for research to support the fight against adult and childhood leukaemia and cancers.
This is a great opportunity to find out more, buy more, pick up some styling tips and discover some of the Grand Duchy's fashionistas, including:
Imena Gina www.haileighandjamie.com
Monika Sakalauskaite www.simplymagnifique.com Nancy Wendt www.thepartyville.com
Sara Weißenfeld www.missesviolet.com
Anna Seyser www.annaroslily.com
Carmen Baustert www.clothesandcamera.com
Anne Faber www.anneskitchen.com
Lise Lundqvist www.secondhand4sale.com
The sale will be at Second Hand for Sale, 59 Rue du Dix Octobre, from 18:30 on 30 March. 30% of proceeds will be donated to Télévie.
For more information, email: info@secondhand4sale.com