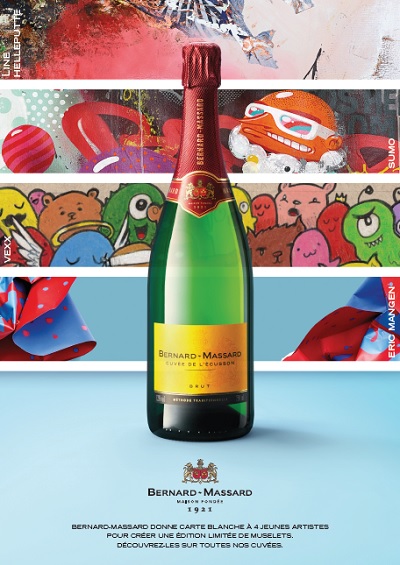 Bernard Massard has announced a competition surrounding the launch of new cork tops for their range of cuvées at a press conference in Grevenmacher on Monday.
Two Belgian artists and two Luxembourg artists have customised the bottle caps of Bernard-Massard wines, and a competition organised around this announcement will allow participants to win numerous awards, including the works of artists.
In the run-up to the end of the year (from 2 November to 15 January), Bernard-Massard has decided to promote four young designers on its bottles capsules. On the revers of the caps, details of the website can be found, allowing people to enter for the competition.
Thus, the artists Vexx, Line Helleputte, Eric Mangen and Sumo were able to give free rein to their imagination and decorate as they pleased the cork tops of Bernard-Massard wines marketed in Luxembourg and Belgium.
For details, see www.bm2015.lu.