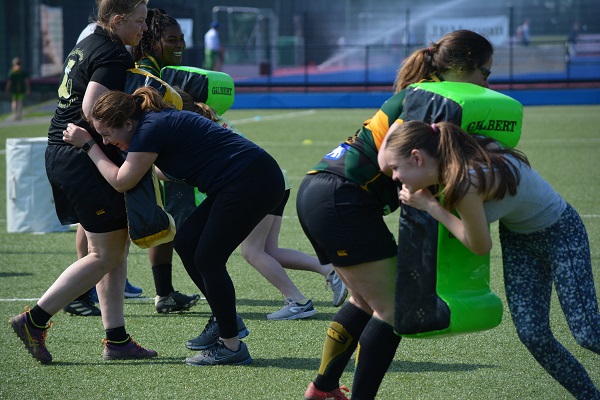 Credit: RugbyEye by Karen Dewulf
On Sunday 14 May 2023, Rugby Club Luxembourg (RCL), together with the Luxembourg Rugby Federation (Fédération luxembourgeoise de rugby - FLR) and Touch Luxembourg, held its second Rugby/Touch Ladies' Day at Stade Boy Konen in Cessange.
For the second time, over 50 women between the ages of seven and 60 came together to discover contact and touch rugby, make new friends and enjoy the outdoors.
RCL reported that Luxembourg's Minister of Sport, Georges Engel, FLR President Jean-François Boulot and RCL President Paolo Tarakdjian were present to show their support. Dan Fahy from Touch Luxembourg and RCL Touch also attended this event.
Representatives from the Luxembourg women's national rugby team as well as from the Belgian national touch team helped introduce the girls and women to a safe and fun approach to rugby. Participants had the opportunity to practise various drills, but could also enjoy games of touch and even beach rugby at the end of the day.
According to RCL, feedback was positive, with one attendee describing the event as "one of the best days of my life", adding: "I love how friendly, welcoming and inclusive everyone is".