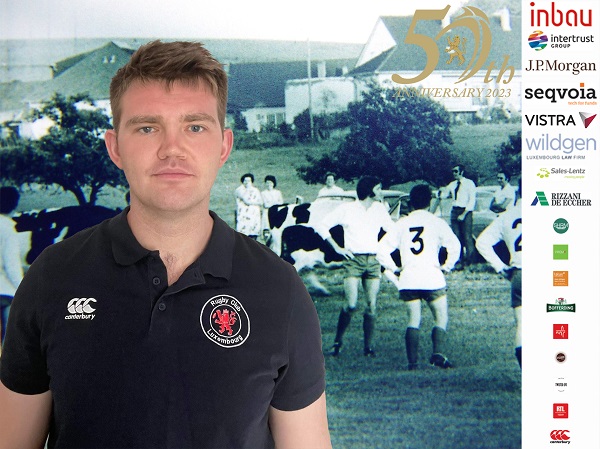 Peter Barton; Credit: RCL
Rugby Club Luxembourg (RCL) has announced the appointment of Peter Barton as RCL Men's XV Captain for the 2022/23 season.
Peter will replace the departing Oisín Killgallen who is moving to the United States (US) for work. RCL expressed its best wishes to Oisín on his new adventure and thanked him for all he has done for the club.
Fellow Irishman Peter Barton began his rugby career in Belfast playing at Campbell College and then CIYMS rugby club. He moved to Scotland to study at, and play Rugby for, Stirling University in the BUCS Premier North B and for club national league one outfit Cartha Queens Park RFC. The giant second row will lead RCL in Bundesliga division 2 west.
Pre-season training starts on Monday 1 August 2022 at Stade Boy Konen in Cessange at 19:30. New players are welcome and can send an email to info@rcl.lu.