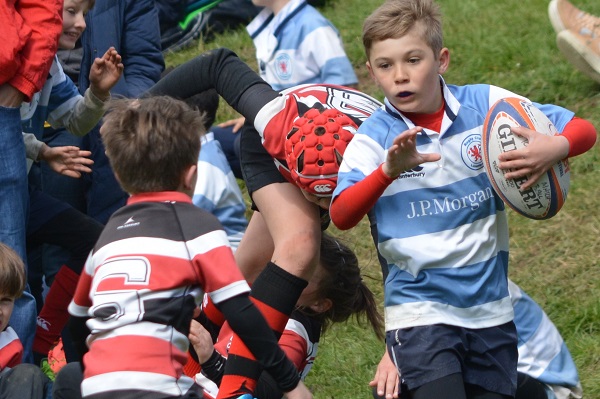 Credit: RCL
Rugby Club Luxembourg (RCL) has announced that it will be holding a three-day Halloween Rugby Camp for children from 28 to 30 October 2019 (09:30 to 16:30) at the Stade Boy Konen in Cessange.
The rugby camp is aimed especially at children who want to try out rugby for the first time, although existing players are also welcome. The children, from the U8s to U16s age groups, will be coached by Danny Badham and a team of talented young coaches.
There will be groups for beginners, experienced players and specific skill development.
The three-day camp costs €99 for RCL members and €150 for non-members. Register via e-mail: info@rcl.lu or online at https://docs.google.com/forms/d/e/1FAIpQLScQQmZtPNtMuvLw9lhgcNmhFuZ0TgkFtZ5PWiDgoBTqoSR0YA/viewform.