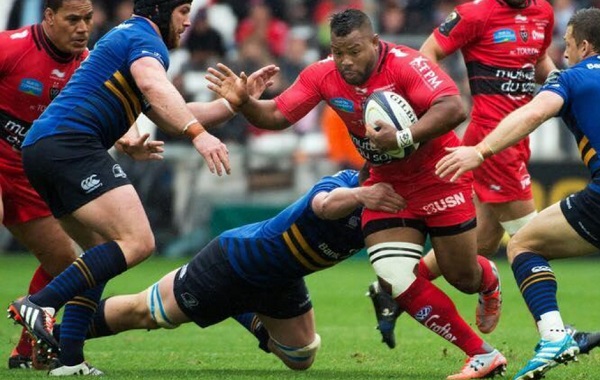 A host of rugby legends will descend upon Luxembourg for the "Heart of Europe 10s" event, organised by Rugby Club Luxembourg, on Saturday 6 July 2019 in Cessange.
The event, Sponsored by Wildgen Luxembourg Law Firm, will welcome last year's winners the South Wales Wildcats who will be challenged by a legends team playing for the Barefoot Project Charity which saw Rugby Club Luxembourg (RCL) host young players from Fiji and Kenya last year. The Legend's team will feature former players from Austria, Fiji, Scotland, England, Wales and South Africa.
Leading the side (but not playing) will be former three-time Heineken Cup winner and European player of the year Steffon Armitage. Now at Pau, Steffon is the Lead Ambassador of the Barefoot Project and will host a Rugby Clinic on the day for 30 children. In exchange, the young players are required to donate a pair of old football or rugby boots that will be taken to Fiji later that month.
Supporting the event, Steffon told the RCL: "Young players must take every opportunity when they get it, they should never leave anything in the tank!" '
The 10s event will start at 10:00 and the final is expected to be around 16:00. There will also be a junior Touch Rugby competition from 10:00 to 12:30 for children aged 8-13 (three girls/three boys per team for these 10-minute games). There will also be a BBQ for players and parents.
Children can still register to play via e-mail: info@rcl.lu.
Everyone is welcome to attend and support rugby in Luxembourg as well as the RCL Barefoot Project.