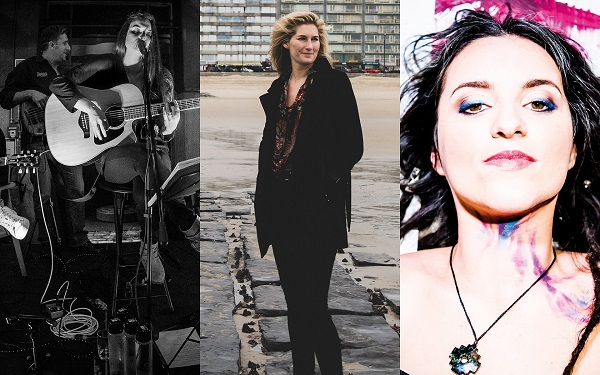 The Stage is Hers festival artists; Credit: Aalt Stadhaus
Ptolemea, a Luxembourg-based female-fronted alternative rock band, will be playing a concert at the Aalt Stadhaus cultural centre in Differdange for the release of their new EP "Maze" on Friday 5 March 2021.
The album release concert is organised by the Aalt Stadhaus in collaboration with Fondation Maison de la Porte Ouverte / Centre Ozanam, an association that helps women in distress.
The event takes place on the occasion of "The Stage is Hers" festival bringing together three three female artists and their bands on stage: Fernanda Stange, Go By Brooks and Ptolemea. Three concerts in a row, interspersed with interviews and targeted presentations, are planned for Women's Week 2021 "Woman in March".
The concerts are already sold out (few tickets were on sale due to sanitary restrictions) but will be broadcast via livestream online from the Aalt Stadhaus from 20:00 on 5 March 2021.
Irina Holzinger, founder and leader of Luxembourg music group IRINA, will be the presenter of this livestream. Concerts by Fernanda Stange, Go By Brooks and Ptolemea will follow in succession. Between each performance, short interviews will be held live with Fernanda Stange and Laetitia Koener from the group Go By Brooks. Short pre-recorded documentaries will also be broadcast during interludes.
Further information is available on the Aalt Stadhaus website.