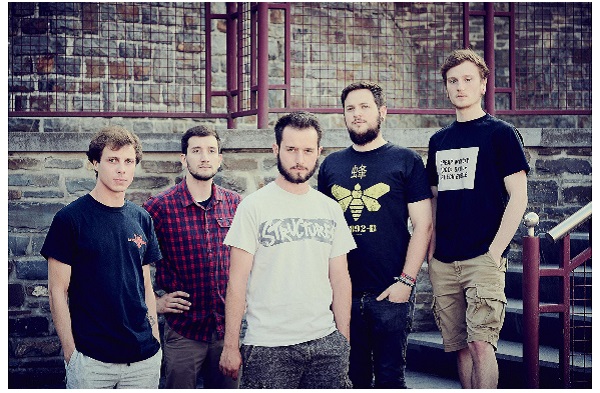 2018 winners Legacy of Atlas;
Rock the South has launched a call for newcomer artists to perform at this year's music festival taking place on Saturday 7 December 2019 at Home St Hubert in Pétange.
Since the first edition of the Rock the South Newcomer Band Contest in 2009, the concept remains unchanged. On the initiative of the youth commission, the municipal administration of Pétange aims to promote local and southern music groups in Luxembourg by giving them the opportunity to perform on stage. Consequently, Rock the South has become the ideal platform to launch the career of young artists and give them the opportunity to showcase their talent. With previous winners like Tuys, District 7 and The Kooters, the festival is proud to be a springboard for the local music scene.
The principle is simple: Rock the South is a competition for amateur rock bands and newcomers to the Luxembourg scene. Participation is subject to various conditions related to the residence and age of the participants: the majority of the musicians of the participating group must reside in Luxembourg, be at least 15 years old and the average age of the group cannot exceed 25. Racist, homophobic or sexist songs will be excluded from the concert and the duration of the stage performance is limited to 30 minutes. The registration deadline is 22 November 2019 and a maximum of five groups/artists will be selected.
A jury of listeners, composed of professionals and music lovers, will evaluate the performances and designate the winner, who will win a Rocklab package worth €1,000 to use at Holtz Sound, a new partner of the contest this year. This group will also be able to perform during the Rock the South 2020 edition. Other prizes include a recording session at the AUDEO studio in Lamadelaine and, thanks to the National Youth Service (SNJ), the opportunity to perform at the festival "On Stéitsch 2020".
Last year's winner, Legacy of Atlas, will be playing at the end of the evening, followed by Lost in Pain.
The competition is organised in collaboration with the SNJ, Holtz Studios, 7FM Luxembourg, Radio Ara and Péiteng On Air. Admission is free for spectators.