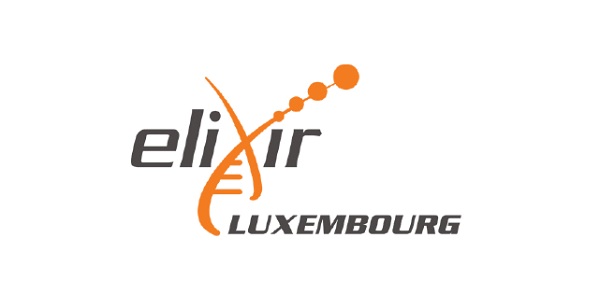 With ELIXIR, the European Life Sciences Infrastructure for Biological Information, fifteen European countries have established a secure hub-and-node infrastructure in which biological data will be permanently accessible for research. On Thursday 7 September 2017, the Luxembourg ELIXIR node (ELIXIR-LU), an important interface in the field of translational medicine, will start its activity - the Luxembourg ELIXIR node will be revealed to the public at a launch event attended by Minister Delegate for Higher Education and Research, Marc Hansen, and Minister of Health, Lydia Mutsch.
Funded by Luxemourg's Ministry of Higher Education and Research, ELIXIR-LU will henceforth allow researchers across Europe to have access to personalised biomedical data stored centrally at the Luxembourg Centre for Systems Biomedicine (LCSB) of the University of Luxembourg.
"Providing these data for other researchers and analysing them in different contexts could lead to new diagnostic methods, better therapies, or hitherto unknown approaches in the prevention of certain diseases," stressed Dr Reinhard Schneider, head of ELIXIR-LU.
Using modern genome analysis, researchers nowadays can employ high-throughput methods for generating data of inestimable scientific value in medical research. So far, however, only a fraction of the potential wealth of data has been tapped because the data has only ever existed in locally accessible and temporarily available data stores.
"Many research institutions don't have the capacity to store the vast amounts of data generated in these analyses for the full duration of a scientific project," said Schneider. ELIXIR-LU will grant secure access to personalised biomedical data from multiple countries and make it permanently available for research. LCSB was predestined for this role, given the centre's long-standing experience in preparing and providing large data sets, and furthermore enjoys an excellent reputation worldwide in the field of systems biomedicine.
Personalised medical data generated in patient cohort studies, for example, are often kept in a way that is appropriate for the respective project, and not standardised. "Our goal is therefore to convert these data into standardised formats and to store them in databases where they will be useful for new medical investigations," Schneider explained. Data generated in Luxembourg will be stored directly in the new node, while data from the patient studies of other European partners will be imported into the Luxembourg node and kept permanently available there. "ELIXIR-LU allows scientists everywhere in Europe to browse through the databases, much like in a catalogue, and to find data sets relevant to the scientific questions they are pursuing," Dr. Schneider continued. This saves time and the research money that would otherwise be spent on collecting duplicate data.
Patients have no cause for concern about potential misuse of their personal data, assured Dr. Regina Becker, who was responsible for developing the strategy in the LCSB bioinformatics department and who was in charge of drafting the Luxembourg application for ELIXIR membership. "For widespread use of data across institutional and national borders, we are implementing a system that ensures only authorised researchers have access and that the identity of the patients will never be known to these researchers. It also complies with the current privacy directives of the respective country where each study was conducted."
The launch conference will take place at the LCSB (BT2) at 6 avenue du Swing in Belvaux, from 13:00 to 19:00.