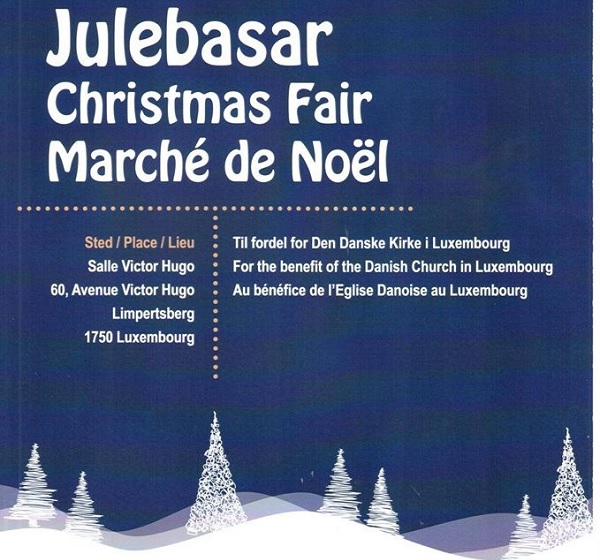 The Danish Christmas Fair 2018 will take place on Saturday 24 November 2018 from 10:00 to 16:00 at the Victor Hugo Hall in Luxembourg-Limpertsbierg.
In Denmark Christmas equals "hygge", the Danish way of life that is trending right now. You will find both "hygge" and Christmas in Limpertsberg on Saturday...
The event will include:
• Sale of Danish Christmas decorations and arrangements
• Gift ideas, Danish design
• Æbleskiver and Gløgg (Apple Beignets with Mulled Wine)
• Danish Smørrebrød and Hotdogs
• Raffles with wonderful prices
For children, there will be special raffles, a playground and activities. Santa Claus will also be visiting.
Grand opening at 10:00 by good friends of the Danish Church in Luxembourg
The proceeds go to the Danish Church in Luxembourg and their social activities.