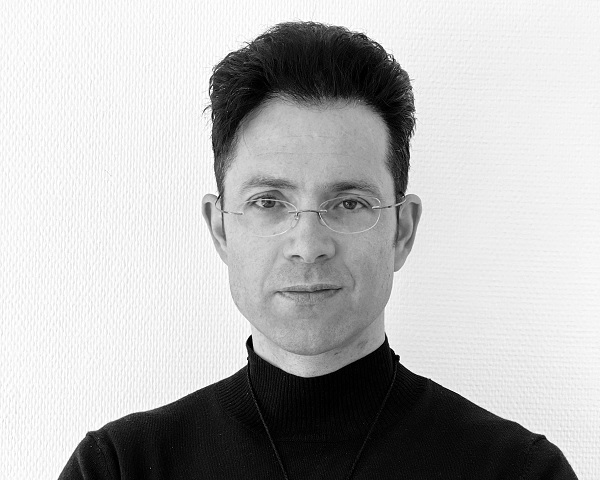 Jerome Ensch, Co-Founder / CFO at Vauban&Fort;
Chronicle.lu got the opportunity to talk with Jerome Ensch, Co-Founder / CFO at Vauban&Fort, one of the main players in coliving within the real estate sector in Luxembourg.
Since around 2016 there has been a noticeable shift in the property rental market in Luxembourg as property owners increasingly realised that they could rent out their property (houses, apartments) to multiple tenants in exchange for a higher income rather than renting to a traditional couple, for example. While AirBnB focuses on short-term rentals (under 1 month), coliving usually focuses on long-term rentals (6+ months). With the significant increase in house prices here (as elsewhere), people moving to Luxembourg are increasingly finding it difficult to find somewhere to live. Large companies who are an important backbone to our economy are also playing a key role, by attracting young professionals to the Grand Duchy: the profile of these is more likely to be single individuals from all over the world rather than a couple or young family. As a result, the traditional model of property owners having rental agreements with the tenant (couple or young family) has slowly shifted towards coliving where owners have an agreement (typically 3-5 years, or more) with an agency which, in turn, has agreements with the tenants.
Jerome Ensch explained that "managed coliving" is coliving organised by an agency that is primarily based on building a platform of trust - trust between the agency and the property owner that the management will be properly overseen, as well as trust between the agency and tenants who can reply on the agency to receive a good level of service and find a harmonious living environment. In order to achieve this, he stressed that Vauban&Fort undertakes not only background checks on potential tenants, but also interviews each and every tenant and matches personality traits to ensure that tenants in the same property get on well with other.
Currently they have around 160 tenants and receive several thousand applications annually, of which they undertake face-to-face interviews in around 10% of cases. Then comes the "matchmaking" services which Jerome Ensch explained are based on core values and common interests, mentioning that tenants "come as strangers and leave as friends". He explained that added-value services for the tenants also include access to events they organise and to become part of a strong community of like-minded individuals. He added that each property under management has their own property manager, too.
Getting back to the business model, the agency undertakes necessary decoration and can also do renovations for owners. The owner-agency agreements are for unfurnished accommodation, with the agency providing all furniture and furnishings before tenants move in.
Chronicle.lu: Who created Vauban&Fort and what inspired this decision? What was its initial purpose in 2015 and has its focus changed since then?
Jerome Ensch: Vauban&Fort was created as a consequence of the experiences I had in New York City in 2003 and then later in London. Living in NYC, it was pretty clear that in fact very few people had their own place or only very few people could afford to rent their own flat. Coliving, or sharing one apartment together, was the default that many people were doing, particularly as young professionals and for the period between finishing university studies and perhaps until one gets married, or in a serious relationship.
I often have to think about the TV show "Friends" which was super popular in the early 2000 and became a huge success partly also because it captured the "Zeitgeist" of a whole period and possibly generation; certainly it was ten years ahead of what was about to happen in other big urban centres in central Europe. To me this was also an inspiration in a way and it also became a global phenomenon because so many people around the world were already living in such an arrangement at that time.
The initial purpose was to facilitate coliving in Luxembourg as I personally returned in 2011 and found it very hard to find anything suitable to the lifestyle I had experienced in larger urban cities like NYC and London.
Chronicle.lu: What makes Vauban&Fort unique?
Jerome Ensch: Our USP is that we are strongly focused on community-building and interview in person over 1,000 potential tenants a year. We then match these according to age, background and interests, and also look into character traits and factors like intro- / extro-verted, and focus on respectful and social individuals. The added value is clear in that it facilitates much faster integration. Also, it presents a lot of added value for businesses whereby employees are socially more integrated - if we can help them to have at least one or two friends, then it is much more likely that they will stay in Luxembourg and most likely with that company long-term.
Chronicle.lu: How have Vauban&Fort's activities evolved over the years? How were your activities impacted by (and how did you react / adapt to) the COVID-19 pandemic?
Jerome Ensch: The COVID-19 pandemic was hard initially as, like most others, we did not know how this would affect the business. As we operate on "master lease" (i.e. we completely take control of the property but we also make a financial commitment to pay all rent for 3-5 years), we guarantee to pay the rent no matter what. In 2020 we lost at least 20% of our rental income for several months since many tenants left and we could not replace them. However, in the end, it turned out that our tenants did not just all leave but in fact stayed more at home. As a result, all our rooms now have a "home office" (chair / workspace desk / lamps) or "home desk" where our tenants can directly work from home with high-speed Internet connections, also sound-proofing the rooms as much as possible.
Chronicle.lu: How did Vauban&Fort become a main player offering coliving in Luxembourg? What do you believe has contributed to this?
Jerome Ensch: While we may not be the biggest player in coliving, we are definitely one of the main players and a forerunner of coliving in Luxembourg. We have been in the market since 2015 but, over the last few years, coliving has exploded in popularity and many property agencies have jumped on the bandwagon of "we also do coliving". However coliving can mean different things to different people. We focus on "true" coliving, so we run what we call "managed communities" and we facilitate harmonious relationships within the apartment and also with neighbours, manage the rubbish, make sure that new tenants are properly integrated in the community and so on. This has made a big difference, also in our growth as both owners and also our tenants strongly appreciate these efforts.
Chronicle.lu: How has coliving developed in Luxembourg in recent years? Has demand / interest increased? Is there enough availability to meet this demand?
Jerome Ensch: Coliving has definitely become a buzz word in the Grand Duchy. Property owners often recognise the numerous advantages that coliving can bring to them, such as increased rental revenue, long term guaranteed payments or continuous professional maintenance, and also a lot less active involvement in the management of their property which brings peace of mind. Ultimately we offer a product that is similar to the well-known "gestion locative" but with Vauban&Fort the management of the property is free of any charges for the owner (normally 5-7% of the rental income in a year). Demand for Coliving remains high for the past seven years.
Chronicle.lu: What are the profiles of typical tenants?
Jerome Ensch: The key traits we look for in our tenants are: social, respectful, communicative and to enjoy to be with other people. Our typical tenants are international professionals (aged 22-42 years) who are respectful, social and clean. We focus on quality flat-shares and spend time looking for the right people to live together and feel at home. A minimum rental contract of five months allows us to build a dynamic and friendly community but most of our tenants stay much longer, on average about 18+ months. We get to know each and every one of our members and do make sure as much as possible that their interests, age group and (to some extent) also professional background, overlap.
Chronicle.lu: Do you believe coliving can help "solve" Luxembourg's housing crisis / lack of affordable housing? If so, how?
Jerome Ensch: Certainly! Coliving allows tenants to find a real home with cool, interesting people who have a similar outlook on life as they do. In turn, there is a lot of added value, in that they are not alone and that there are many activities that they can do together, through events that we organise, etc. In addition, more people live in one housing unit. So, rather than one family of a couple and possibly a child, there may be 4-5 individuals who previously would probably each have looked for a studio apartment for themselves. In turn, there is a higher density of tenants that live in a property, and the properties are used more "efficiently" in a way.
Chronicle.lu: Has there been increased demand for your services recently with the arrival of refugees fleeing the war in Ukraine?
Jerome Ensch: Currently, there is a solid demand for coliving solutions in the market. There are also more refugees who are also looking to rent a room. However, renting a room in Luxembourg requires a stable financial income and, for refugees, the situation is not so obvious.
Chronicle.lu: Do you have plans to further expand (e.g. to other cities in Luxembourg or abroad) in the future?
Jerome Ensch: Our goal for the immediate future are to reach 200 rooms by the end of this year. On average we grow by about 30-40% per year. The main goal is to reach 300 rooms by the end of next year. However, we are also looking into other cities, such as London and Copenhagen at this moment in time.