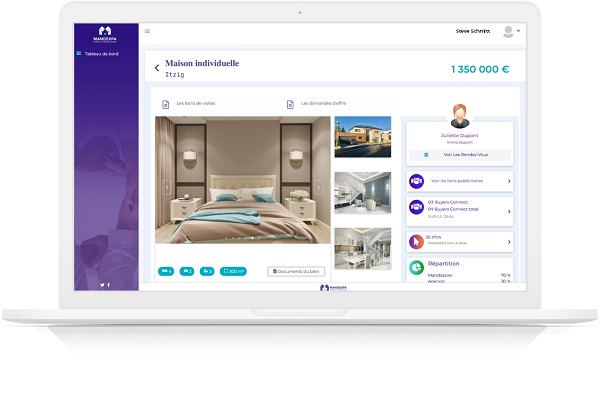 Credit: Mandexpa
Less than a year after its launch, Luxembourg startup Mandexpa has become the largest network of collaborative real estate agencies in the Grand Duchy.
Through its innovative concept, Mandexpa has established itself as the country's largest real estate agency network, counting more than 30 member agencies despite last year being full of uncertainty.
The startup's real estate solution intended for individuals and professionals in Luxembourg allows sellers to sell more quickly by increasing the number of buyers through many collaborations between agencies.
The owner has exclusive access to the Mandexpa platform to follow the process of the sale of his / her property: a notification system informs him / her in real time as soon as a visit is requested, advertising media is set up or client feedback is received.
These elements are also available to the seller, thus allowing the Mandexpa solution to accelerate its development.