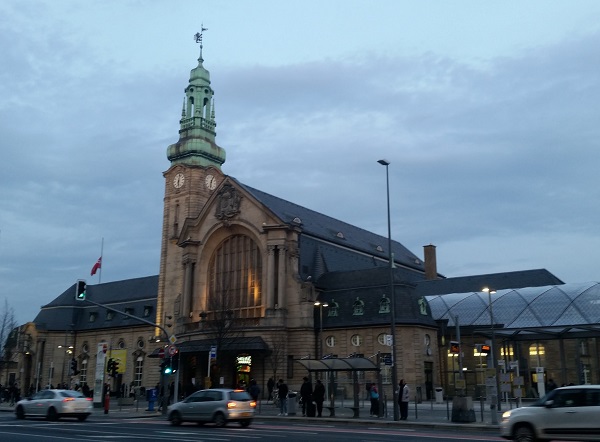 On Tuesday 7 June 2022, Luxembourg's national railway company, the CFL, in the presence of Deputy Prime Minister and Minister of Mobility and Public Works, François Bausch, inaugrated the new Welcome and Sales Centre of Luxembourg Station (Gare).
More than just a point of sale for national and international transport tickets, the new premises will also serve as a reception and information point for customers.
Accessible to the public from 8 June, this new space includes modern appearance and equipment that will better meet the needs of customers.
The new centre for information, sales and customer orientation is made up of six reception points.
Two of them are dedicated to customer information (timetables, prices, tourist information, etc.) and the other four are intended for the sale of national and international transport tickets. Among these are two "comfort" points of sale, allowing the customer to sit while purchasing their tickets. For health and safety reasons, each point of sale is equipped with a "cashdesk" system to avoid handling cash by CFL employees.
The space has been designed to establish easy and direct contact with CFL employees, whose friendliness and availability have regularly been acknowledged by customers during satisfaction surveys. The CFL reaffirm their desire to provide human and personalised support, which is particularly appreciated and requested by customers. The centre will also be equipped with a terminal, allowing in case of heavy traffic, to buy tickets directly or to obtain information.
Marc Wengler, General Manager of CFL, said: "This new Reception and Sales Centre at Luxembourg Station is an illustration of CFL's ongoing commitment to adapting to the needs of their customers. With this new space, we want to get closer to our customers and their support needs".