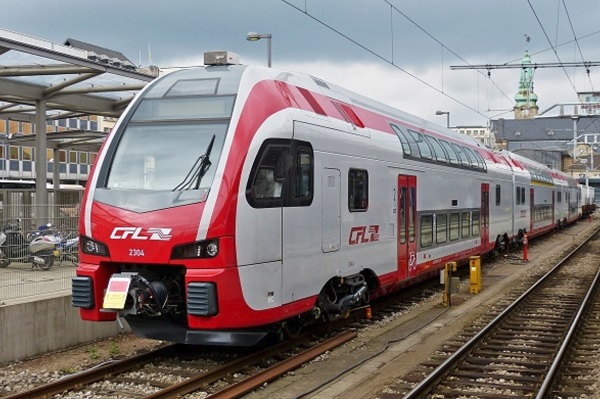 Luxembourg's national railway company, the CFL, has announced that rail traffic is currently disrupted on line 50 between Bertrange-Strassen and Mamer, in both directions, due to a rescue operation in Bertrange-Strassen.
A replacement bus service is being set up by CFL from Betrange-Strassen to Mamer. The bus will stop in Betrange-Strassen, Mamer-Lycée and Mamer. Another replacement bus service will operate between Kleinbettingen and Arlon. However, delays may still be expected due to the road traffic.
The trains from and to Brussels are cancelled in both direction between Luxembourg and Arlon.
This will affect rush-hour passengers coming from Capellen, Kleinbettingen and Arlon, as well as the inter-city to/from Brussels, and pupils going to the European School II in Mamer.
Currently, the trains between Luxembourg and Bertrange-Strassen, and between Mamer and Kleinbettingen/Arlon are operational, with delays.
Alternative line buses and the respective bus stops serving the disrupted route are:
222: Kleinbettingen, Kiirfecht - Capellen, Klouschter - Mamer, Baerdendall - Mamer-Lycée, Tossebierg
218: Kleinbettingen, am Duerf - Capellen, Klouschter - Mamer, Mambra - Mamer-Lycée, Tossebierg
255; 230: Capellen, Klouschter - Mamer, Mambra - Mamer-Lycée, Tossebierg
260; 248: Capellen, Klouschter - Mamer, Baerdendall - Mamer-Lycée, Tossebierg
591: Mamer, Mambra - Mamer-Lycée, Tossebierg
240: Mamer, Eisebunnsbréck - Mamer-Lycée, Tossebierg
16; 11: Bertrange, École Européenne (Mamer-Lycée) - Strassen, Kesseler (Bertrange-Strassen)