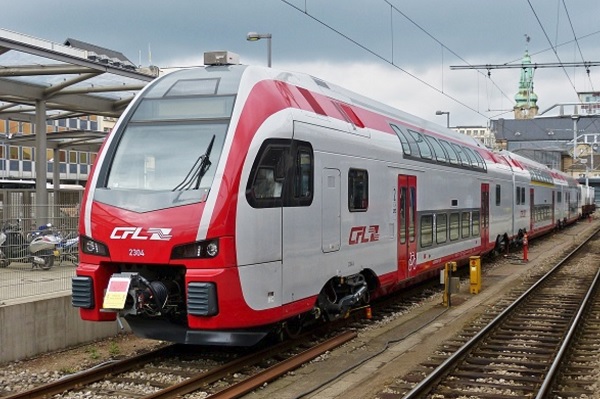 Credit: CFL
Luxembourg's railways, the CFL, have announced that rail traffic is currently interrupted on line 60 between Bettembourg and Esch-sur-Alzette.
Following an incident requiring the intervention of the emergency services at Schifflange railway station, rail traffic between Bettembourg and Esch-sur-Alzette was interrupted in both directions.
The CFL will set up a substitute bus service for passengers wishing to travel between these two destinations.
CFL teams, as well as the emergency services, are currently on site to restore rail traffic as quickly as possible. It is not yet known how long the disruption will last.
For further information about timetables and alternatives, passengers are invited to consult the CFL website (www.cfl.lu) or mobile application.