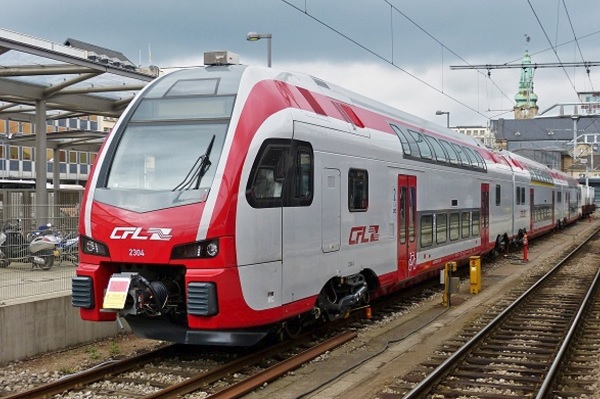 Credit: CFL
Luxembourg's railways, the CFL, has announced that rail traffic is currently disrupted on line 70 between Luxembourg and Dippach, in both directions.
These disruptions are due to obstructed overhead lines in Dippach. Delays and cancellations are expected, although the CFL has set up a substitute bus service from Luxembourg Rocade to Dippach-Reckange. Trains will still run between Dippach and Athus, in both directions.
Update: In light of ongoing disturbances on line 70, travellers to Longwy are advised to take trains on line 60 to Pétange, from where a shuttle train will run to Longwy. In addition, substitute buses will serve the route to and from Luxembourg bus station and Dippach-Reckange.
A gradual recovery of rail traffic on the stretch between Luxembourg and Dippach is expected for Wednesday morning.