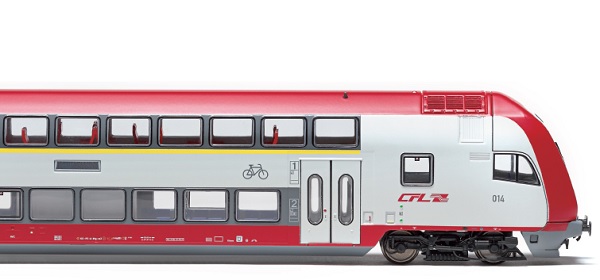 Luxembourg's railway authority, the CFL, has announced that from 1 April 2019, redevelopment of the Mersch railway station and its surroundings will take place which will result in a change to scheduled train services.
This work is being carried out with a view to several objectives, in this case offloading of the network, easier access of the station to persons with reduced mobility, improved intermodality between the train and other means of transport and the creation of additional parking spaces.
In this context, from 1 April 2019, all the trains of the 70 / 10 transverse line (Longwy - Luxembourg - Mersch) will have their terminus in Dommeldange, even in Luxembourg. Therefore, for trains travelling from Mersch to Longwy traffic, the starting point of the trains will be Dommeldange or Luxembourg. The customers of this line, traveling from or towards Longwy and wishing to travel beyond the Dommeldange stop, will have to change trains in Luxembourg Gare as of this date.
The schedules of the other trains serving line 10 will remain unchanged by the work in Mersch. The capacity of the Mersch station will be reduced following the closure of track 3 during the works.
Passengers can find detailed schedules on www.cfl.lu, using the CFL mobile application, by phone at tel: 2489-2489 (CFL CallCenter) as well as at the counters in the CFL stations.