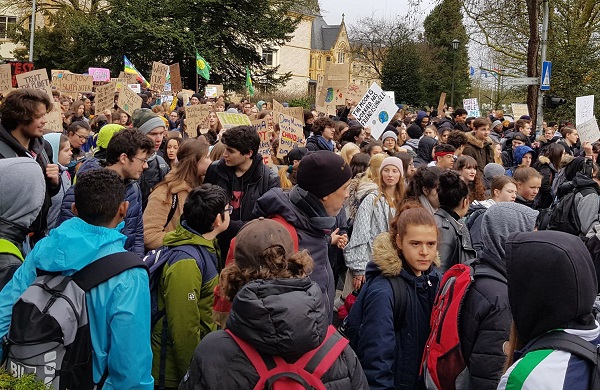 Credit: Jazmin Campbell
Youth for Climate Luxembourg has announced that it has reached an agreement with Luxembourg's Ministry of Education, Children and Youth regarding the absence of students from school in order to participate in a climate strike this Friday.
Following the association's meeting with the Education Ministry on Tuesday, it has been agreed that all students can take part in the upcoming climate strike provided they fill in a form requesting exemption from classes. Students under the age of 18 must have their parents' permission, whilst adult students can complete the form themselves. The form must be submitted to the school secretariat by 09:00 on Friday 24 September 2021 at the latest.
Absences will only be recorded as "unexcused" if this form is not completed within the time limits indicated.
Students of secondary schools in the City of Luxembourg will be able to leave school after the second hour of class, in order to join the gathering at the Central Station at 10:00. Students from other secondary schools will be allowed to leave school after the first hour of class.