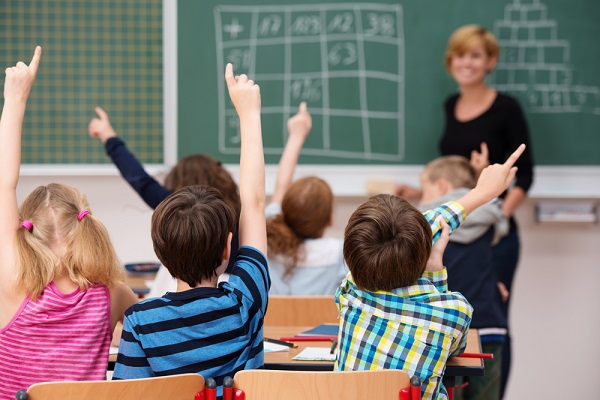 Credit: Shutterstock
Luxembourg's Ministry of Education, Children and Youth has presented an overview of COVID-19 infections in schools for the week of 16 to 22 November 2020.
Last week, 479 positive cases corresponding to scenario 1 (student or teacher infected outside school without any spread of the virus at school) were counted in public and private primary and secondary schools and in skill centres. According to the ministry, this large number reflects the current strong presence of the virus in the country as a whole.
In addition, 193 cases corresponding to scenario 2 (max. two positive cases in a class where the source of infection is unknown or likely outside school) were observed in schools and in one skills centre.
A further 90 positive cases corresponding to scenario 3 (three to five positive cases in a class) were identified in schools.
During this period, the situation in three primary schools evolved into a scenario 4 (several classes affected and / or a class with more than five infections), triggered by 33 new positive cases that same week.
In one of the affected primary schools, a total of nineteen pupils and eight teachers tested postive. Following the identification of ten positive cases (eight teachers and two pupils) in cycles 1, 3 and 4, all classes in these three cycles were quarantined and tested. The measures decided upon helped to stem the spread of the virus within the school community.
In another school, one teacher who had taught two classes of cycle 3 tested positive, ultimately leading to a total of twelve pupils and two teachers testing positive for the virus. Both classes concerned were put in quarantine. In view of the high number of cases spread over the two classes, scenario 1 gradually evolved into scenario 4. Since an adult was at the origin of the chain of infection, a careful analysis of the situation is expected to provide more information on the role of adults in the transmission of the virus.
In a third school, seven pupils tested positive, triggered by the presence of one infected pupil in a cycle 4 class. The quarantine of the affected class broke the chain of infection with no transmission to another class having been observed.