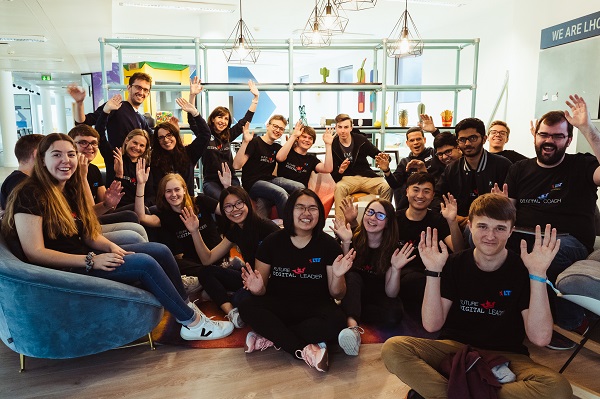 Credit: LTS
The Luxembourg Tech School (LTS) is entering its 5th year with the launch in September of its Level One Programme focusing on game development, big data and FinTech.
LTS is an extracurricular school that facilitates and supports the development of future "digital leaders". It is aimed at 15-19 year-old students who are passionate about the digital realm and eager to learn and apply technology in a real business context.
Dr. Sergio Coronado, Co-Founder of LTS, explained: "Students of each of our programmes follow business and technology driven courses divided into three blocks. They get personalised coaching, have the chance to get in touch with industry experts and work on their own projects, which they showcase at the end of each block. These modules are always linked with teamwork, problem solving, leading with tech and develop your own ideas".
The first pilot started in September 2016 with about 30 students from secondary schools at the Geesseknäppchen Campus in Luxembourg-Hollerich. This quickly proved successful and LTS is now present in more than seven schools and is coaching more than 120 students.
An example of the initiatives developed by LTS is the Game Dev Challenge launched in April 2020.
"We followed the students and coached them for six weeks in order to support them in the creation of a game. We organised live sessions every week and new learning material every weekend. They learned from scratch to create a game using Unity, which is a professional game engine as well as coding, art, design, storytelling and remote teamwork", commented Ralph Marschall, Co-Founder of LTS.
The top ten games will be presented during the big finale event this Saturday 6 June 2020 at 18:00 on the LTS YouTube channel: https://youtu.be/QiU2Ds9IJu8.
Sara Kaiser, Programme Director at LTS, concluded: "From September on, we will additionally offer a new Digital Creators programme for younger students aged 11-14 years, where they will create their own digital artworks and animations and at the same time learn the basics of coding and digital thinking".
For further information about LTS and to register for the "Future Digital Leaders" and "Digital Creators" programmes, visit https://www.techschool.lu/register.