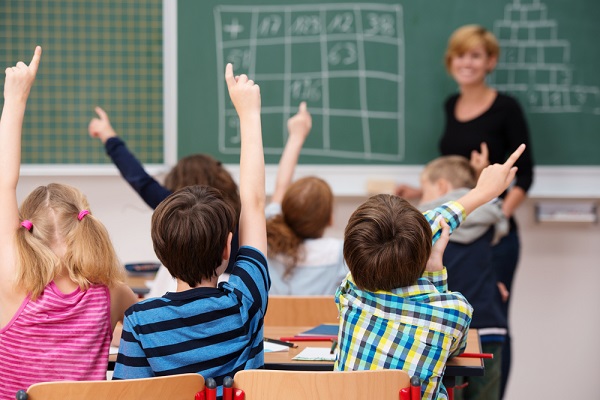 Credit: Shutterstock
Around 52,000 children returned to school this week after ten weeks of homeschooling in light of the COVID-19 pandemic.
The first primary school pupils went back to school, creche or a competence centre yesterday morning. Luxembourg's Ministry of Education, Children and Youth reported that the return was successful in terms of security and fair educational opportunities.
52% of the approximately 52,000 children are attending school mornings only this week, with 42% registered for supervised study lessons in the morning. Around 30% are receiving care in the afternoon, as well.
The Education Ministry pointed out that the Luxembourg government has opted for a model where the entire school population can return to class. This was made possible thanks to intensive collaboration between the schools and care structures. In close collaboration with the regional authorities, essential content was defined; classes will focus on this content to prepare children for the next school year. It is hoped that the crisis will be over in September and that schools can return to normal.
Primary schools, the buildings of which fall under the municipal authority, have been working closely together to put in place the necessary safety measures. In addition, "Maisons relais" and socio-educational carers were brought in to ensure care of the children. A platform with Syvicol, Fedas and Felsea has facilitated interaction between schools and care structures so that these can go hand in hand. There were also regular discussions with the Ministry of Health, the unions, the parents' representatives and researchers, among others.
Education Minister Claude Meisch has extended his thanks to all those involved "in this mammoth task".
Indeed, over 1,000 qualified people could be recruited by the Ministry of Education to ensure an alternative school model. Two reserves were set up within two weeks, one for the morning supervised lesson and another for after-school care. For supervised lessons alone, the ministry has already recruited nearly 1,000 people. To date, almost 300 people have been recruited to support the municipalities and care structures in the provision of afternoon care.
The ministry has also set up a cellular logistics system which organised material to enable the safety measures that must be respected. In this context, Luxembourg's primary and secondary schools, creches and competence centres have been equipped with the following materials, among others: 392,000 scarves; 1,750,000 surgical masks; 28,000 disinfectant products; 9,000 transparent protective walls; 8,000 visors; 5,000 traffic cones; 236 km of signaling tape; and 216 km bands / tape for markings.