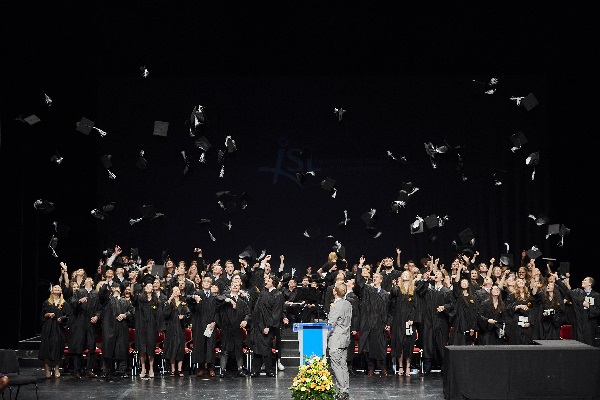 Class of 2019; Credit: ISL
The International School of Luxembourg has announced that its recent graduates received their IB and IGCSE results over the summer, with a 93% pass rate for its IB Diploma students this year.
With 87 IB (International Baccalaureate) Diploma candidates and 755 individual subject entries, 35.8% of ISL's students achieved 36 or above points out of 45 which allows access to the most competitive universities. 71.6% achieved 30 or above points.
136 students took IGCSE (International General Certificate of Secondary Education) this summer with 732 individual subject entries with a pass rate of 99.7% A*- G and 81.7% pass rate A* - C.
Nicki Crush, ISL Director, stated: "I am delighted to congratulate our students for their outstanding results. I am very impressed by the resilience they demonstrated throughout their studies. I would like also to thank our passionate teachers for continuously inspiring them to achieve their full potential". She added that students had once again received offers from "prestigious universities [...] such as Harvard, Stanford, Oxford and Bocconi".