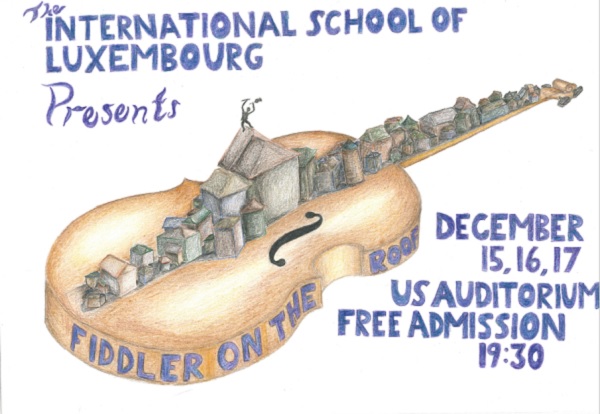 The Drama Group at the International School Luxembourg (ISL) is putting on a production of Fiddler on the Roof on Thuurday 15, Friday 16 and Saturday 17 December 2016.
The production is being performed at the US Auditorium in the school in Luxembourg-Merl and admission is free-of-charge. No reservations necessary.
Apart from the director and director of music, all roles are being performed by the students themselves, including both on-stage and off-stage.