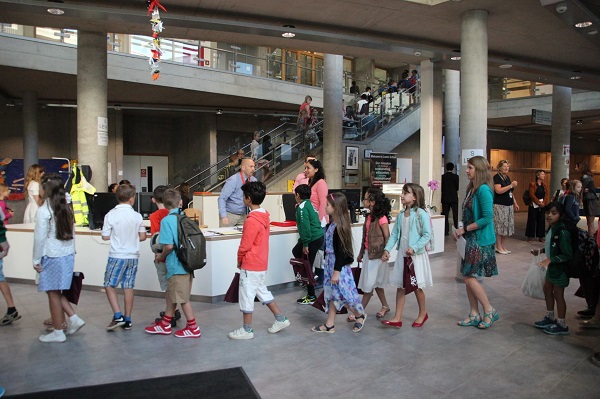 The International School Luxembourg (ISL) re-opened after the summer holidays on Wednesday morning at the Geeseknaeppchen Campus in Luxembourg-Merl.
A total of 1,358 students are enrolled for the 206-17 academic year, up 20 from the previous year; 624 students are in the Lower School (pre-school to grade 5) and 734 in the Upper School (includes both Middle School (grades 6-8) and High School (grades 9-12)). No less than 47 nationalities are represented, with 13% from the US, 8% from Luxembourg, 10% from the UK, 10% from France and 10% from Italy, with the remaining 51% made up of 42 different nationalities.
The school was founded in 1963 and provides a standards-based international education in English for students aged 3-18 (pre-school to grade 12).