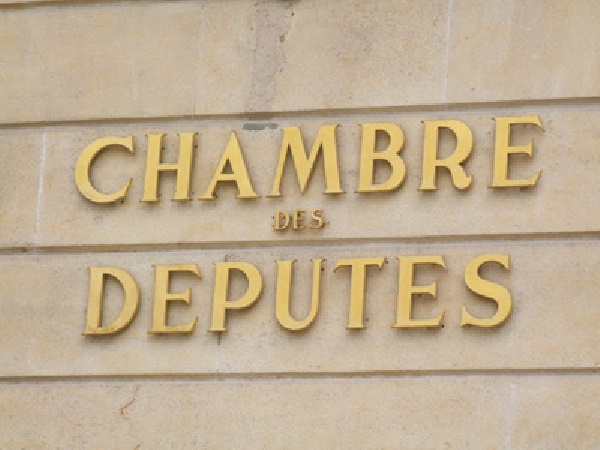 The President of Luxembourg's Chamber of Deputies (parliament), Fernand Etgen, has co-signed a letter with the parliamentary presidents six other European countries in favour of a more united Europe and an ambitious European Union (EU) response to deal with the COVID-19 (coronavirus) crisis.
The letter, initiated by the President of the Italian Chamber of Deputies, called on the EU "to remedy the most dramatic consequences" of the coronavirus pandemic, namely through the mobilisation of resources in the euro area.
In their letter addressed to the presidents of the European Council, the European Commission, the European Parliament, the European Central Bank (ECB) and the Eurogroup, the six parliamentary presidents stressed: "The gravity of the situation implies, in a spirit of solidarity which is at the foundation of European integration, an unprecedented mobilisation of resources, in particular in the eurozone".
To do this, Fernand Etgen and his counterparts have recommended exploring the feasibility and advisability of all the solutions that can be applied and in particular the establishment of an EU "financial instrument or a solidarity fund able to raise resources and make investments for the benefit of all Member States".
The letter continued: "We are under an obligation to demonstrate that the European Union and all of its Member States are determined to provide a concrete and rapid response to the expectations and needs of our peoples", particularly in such difficult circumstances which have taken so many victims, undermined the foundations of their economies, "undermine[d] the very solidity of our democracies [and our] models of society".
The signatories of the letter also called for a strengthening of "European industrial sovereignty in order to produce the goods and materials essential in the field of public health" as well as "solidarity mechanisms" to better face pandemics in the future. They have asked the EU to initiate a "frank dialogue with countries which are not members of the Union" with the aim of promoting "food security and demanding health standards", like those in force in within the EU, everywhere in order to prevent the emergence of new pandemics.
The co-signatories of the letter, in addition to the President of the Luxembourg Chamber of Deputies, were: President of the Italian Chamber of Deputies Roberto Fico (initiator) and President of the Senate Maria Elisabetta Alberta Casellati; President of the French Senate Gérard Larcher; President of the Spanish Congress of Deputies Meritxell Batet and President of the Senate Pilar Llop; Speaker of the Greek Parliament Kostantinos Tasoulas: President of the Assembly of the Republic (Portugal) Eduardo Ferro Rodrigues; and President of the Slovenian National Assembly Mitja Bervar and of the National Council Milan Brglez.