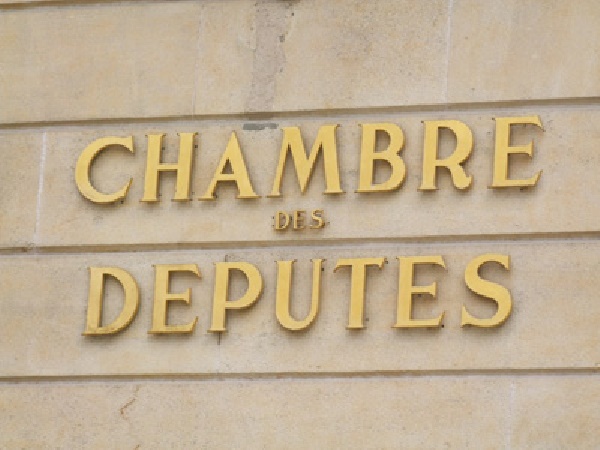 Luxembourg's Parliament, the Chamber of Deputies, has confirmed that it will reduce its activity following the introduction of stricter government measures aimed at fighting the spread of coronavirus.
Faced with the evolution of coronavirus in Europe and the Grand Duchy and in accordance with the decisions taken by the government on 12 and 15 March 2020 respectively, the Chamber of Deputies will reduce its activity "without compromising its role as legislator and its task of controlling the government", according to statements issued on today and on Friday.
The Chamber has thus taken several measures aimed at protecting the health of Members of Parliament (MPs) and members of the administration. In this context, the public parliamentary session scheduled for this Wednesday afternoon as well as this week's committee meetings has been postponed.
Nevertheless, the public parliamentary session scheduled for this Tuesday afternoon will go ahead as planned and the legislative activity of the House in connection with the coronavirus pandemic will be ensured. Indeed, Prime Minister Xavier Bettel and Minister of Health Paulette Lenert will make a statement regarding coronavirus tomorrow afternoon at 14:00. The statement will be followed by a debate.
In order to ensure social distancing and thus limit the spread of the virus, seats will have to remain empty and MPs will not be able to all sit in their usual seats. Those who are unable to sit in the plenary room will follow the session in another room of the Chamber. In addition, the stands remain exceptionally closed to the public, although the public session can be followed live on Chamber TV or via streaming: https://www.chd.lu/wps/portal/public/Accueil/Actualite/ChamberTV.
The Chamber has recalled that it remains operational and bills that respond to the challenges of the current situation will be given priority. The bills which were in the order of the public session of Wednesday afternoon will be addressed at a later date, in compliance with the instructions of the health authorities.
The members of the Bureau and the Conference of Presidents have also decided to meet at least once a week to follow up on the situation and the Chamber will use video conferences as far as possible.
However, parliamentary committee work will be reduced to a minimum until further notice.
On Friday, the Chamber of Deputies had already decided to postpone and / or cancel all international meetings as well as trips abroad until 3 April 3 2020. The guided tours planned with the Chamber up to this date inclusive have also been canceled and no new guided tours will be planned until further notice.