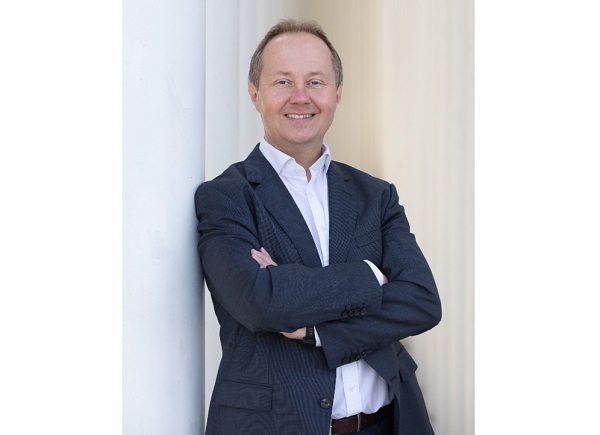 Artur Sosna, President of LPCC; Credit: Artur Sosna
As the end of 2022 approaches, Chronicle.lu reached out to the Luxembourg-Poland Chamber of Commerce (who celebrated their 10th anniversary in 2022) and spoke with Artur Sosna, LPCC President.
Chronicle.lu: At the start of this year, you shared with us both the ways in which LPCC had been affected by the COVID-19 pandemic and how LPCC had addressed such challenges. Was LPCC able to return to its 100% in-person event calendar in 2022? How are you feeling about this "return to normal"?
Artur Sosna, LPCC: Yes, we are back - 100%! The feeling: as all of us. It was high time to re-start a "normal life"!

Chronicle.lu: What have been some of the highlights at LPCC this year?
Artur Sosna, LPCC: Many - just to mention some of them:
Our "Summer Business Party" with around 100 participants organised in the residency of the Polish Ambassador in Luxembourg - perfect weather with guests flying in from Poland, which is by the way our strong point as a bilateral Chamber! We always bring those countries together! Therefore: we do not welcome "always the same faces".
The 9th edition of our Entrepreneurial Women Training with a final great evening at Arendt House.
Finally, our yearly "Luxembourg-Poland Business Conference" which, due to the calendar of Minister Yuriko Backes, will take place not as usual in December this year but in January 2023 in Warsaw / Poland.
Chronicle.lu: Have membership and/or event numbers changed following the end of COVID-19 restrictions in Luxembourg?
Artur Sosna, LPCC: Yes, we got many members back and we won a new one! So, COVID is over, members (corporate and private) are back!
Chronicle.lu: What does 2023 have in store for LPCC and its members? Approximately how many events do you plan to organise next year?
Artur Sosna, LPCC: As every year, we plan not more than 14 events. We do not want to "overwhelm" our members with too many meetings/events.
The highlights:
The 4th Luxembourg-Poland Business Conference which will take place on Friday 27 January 2023 in the embassy of Luxembourg in Poland. Both Ministers of Finance (Luxembourg and Poland) will be present as well as very interesting panelists and a keynote speaker! Topic: Future of sustainable finance: Digital Strategy and Initiatives in Luxembourg and Poland.
We will have the first event with another Luxembourg-based business chamber about Wine and the strategy of bringing this well-known product from the Moselle (Luxembourgish and German side) to a huge and interesting market which is Poland. Deutsch-Luxemburgische Wirtschaftsinitiative is our partner and the event will take place on 16 March 2023.
The Summer Business Party - a highlight of summer and a place to be!
The 10th edition of Entrepreneurial Women Training... and much more: to be announced soon!