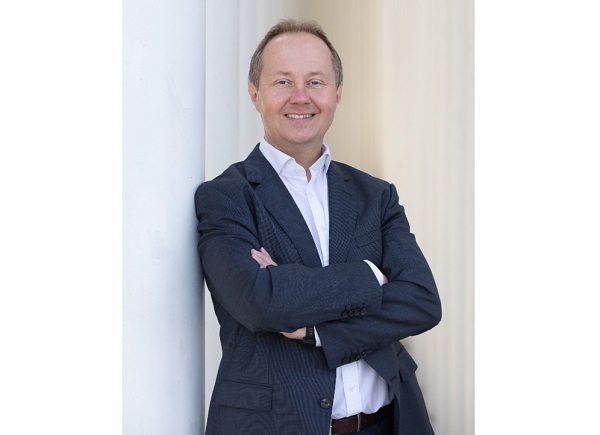 Artur Sosna, President of LPCC; Credit: Artur Sosna
Chronicle.lu recently got the opportunity to speak with Artur Sosna, President of the Luxembourg-Poland Chamber of Commerce (LPCC).
Mr Sosna, who has been at the helm of LPCC for over nine years, shared how this non-profit organisation has adapted to and been impacted by the COVID-19 pandemic over the past 22 months, as well as where it sees itself this new year.
Chronicle.lu: How has LPCC been affected by the pandemic over the past almost two years?
Artur Sosna: First of all: any crisis is also an opportunity!
We are very proud to be the first bilateral chamber in Luxembourg recognised as such by the Luxembourgish Chamber of Commerce. The full process took us only a few days in December 2020 as we had all the documents required.
Summarised: we are very transparent which is confirmed by our yearly audit. Our goal is to be the reference for a well and transparent working bilateral chamber in Luxembourg.
Coming back to your initial question: we are all facing new challenges. Nobody was prepared for this crisis, but as with any crisis, also this one has a positive side effect.
We all learned our lesson: online is NOT the solution for the future. We need to meet in person and that [need] will never [...] end as long as we are human beings.
By the way, "live events" are as old as our humanity - approximately 200,000 years old!
Chronicle.lu: How has event organisation been affected by the restrictions?
Artur Sosna: As all of us, also LPCC had online events. But we are switching now to LIVE events! The crisis is over!
Chronicle.lu: How did LPCC adapt to this "new normal"? Did the team switch to remote working?
Artur Sosna: Yes, we all adapted but we will come back to the "old normal". Once again: the crisis was very good to showcase that online is nice but not the only solution!
Chronicle.lu: What have been some of the challenges but also perhaps opportunities associated with (or lessons learned from) the pandemic?
Artur Sosna: Very clear: online is nice but "live" is better and it will stay as "the solution" for any future events!
Chronicle.lu: Where does LPCC see itself this year, both regarding the pandemic and generally?
Artur Sosna: We are growing and we were also growing in the pandemic times getting new corporate members!
We do not believe in a crisis, we rather believe in business opportunities between Luxembourg and Poland which is our strong and only mission!
Chronicle.lu: Approximately how many events do you expect to hold this year?
Artur Sosna: The number of events is one thing, the quality is another. We do not want to do events just to fill our calendar but we want to do quality events which are relevant for our over 70 corporate and 40 private members.
This year, we have planned our "Flagship Events" plus the regular monthly meetings. The total number of events will be around fourteen.
Chronicle.lu: What are your current expectations concerning the percentage split between in person, remote and hybrid events?
Artur Sosna: We plan all events to be live events.