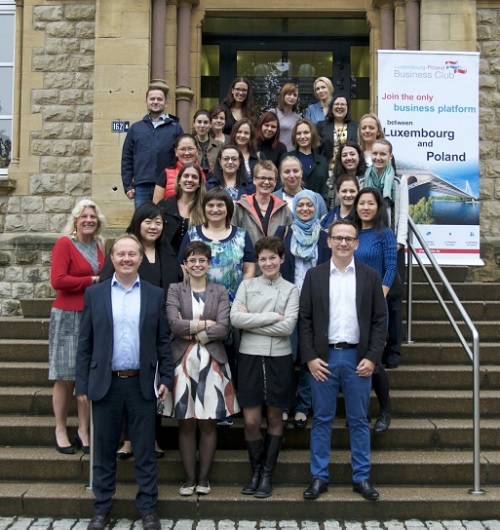 A total of twenty-six highly motivated women started the Entrepreneurial Woman 2016 adventure last Saturday 1 October 2016.
The first classes were welcomed with lots of enthusiasm and received very positive feedback.
After successful editions of the Luxembourg-Poland Business Club´s Entrepreneurial Women project 2014 and 2015, the third edition has now got under way.
The Entrepreneurial Women project targets women with a business idea interested in setting up a start-up in Luxembourg, with no or very basic knowledge in running own business.
Subjects to be covered: Types of Business Entities, Idea Generation, VAT and Taxation, Business Model Canvas, Fundraising and credits for start-ups, Project Management, Coaching and Networking, Marketing, Business Plan and more…With the help of excellent coaches from the global consulting and legal advisory companies, all participants become familiar with these issues.
The format of the event is based on a block of workshops taking place on 6 Saturdays in October and November. Each Saturday involves 7-8 hours (09:00 – 17:00) comprised of lectures and case studies.