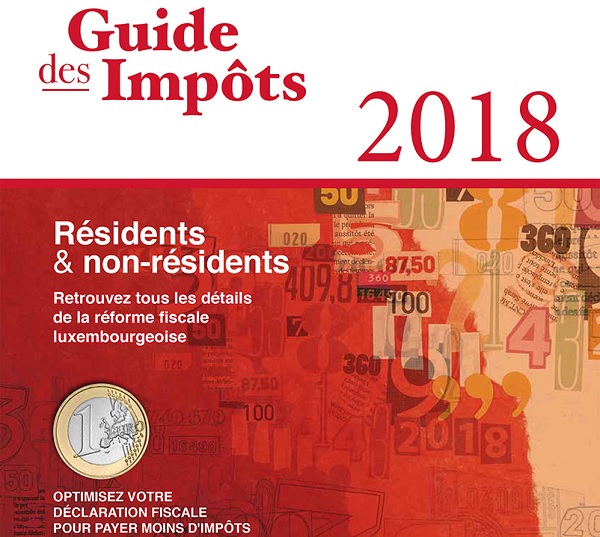 The fifth edition of the Luxembourg Tax Guide (Guide des Impôts 2018) has been published by Mediaweb Editions as a free publication that deals with the 2018 tax returns for 2017 income; it is published to help the taxpayer as a step-by-step guide.
This year again, a large part is dedicated to the taxation of employees in Luxembourg. The purpose of this guide is to make one's tax declaration easier, and to explain the rules in force as simply as possible.
The guide contains many numerical examples to help readers better understand.
Whether you are a resident or a cross-border worker in the Grand Duchy of Luxembourg, the authors of the guide try to answer your questions.
A part is also devoted to the French tax declaration process with a clarification on the schedule and the implementation of the new reform. Also, some pages are also devoted to the main elements for Belgian taxation with its specificities.
To download this guide in digital format and stay informed, see www.guidedesimpots.lu