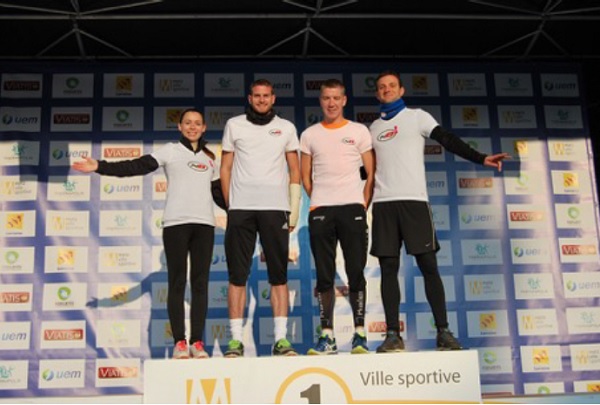 Nutri-Bay.com, the platform offering advice and products regarding endurance sports nutrition, has announced an initial investment of €150,000 from a private investor.
"Thanks to this injection of funds, Nutri-Bay.com will be able to strengthen its position in the field of endurance sports nutrition products and increase its visibility", said Emeline Altmeyer, Sales and Marketing manager of Nutri-Bay.com.
However, the ambition of the team does not stop there: as a result of this new financing, the startup has also decided to develop a new platform dedicated to providing services to endurance sportspeople.
nyuko's involvement was decisive
Begun in November 2015, the coaching offered by nyuko funding started a complete review of the startup's pitch-deck, as much on the content as on the form. Once discussions were initiated with the investor, nyuko funding trained the team on the legal documents involved, which are as decisive and unusual as the letter of intent and shareholder agreement. The terms of the operation were very carefully prepared and validated before final negotiation with the investor. "The resilience and energy of the co-founders Emeline Altmeyer and Julien Brunel were decisive in this process. Strong human links were forged during this financing marathon. Resident at nyuko during these months, the Nutri-Bay.com team has now invested in its own offices", said Nicolas Valaize, the nyuko funding manager.
Nutribay.com: to boost your sporting performance
Directed by a team of sportsmen from Lorraine, Nutri-Bay.com offers personalised guidance, with the help of a team of nutritionists, to endurance athletes in their choice of nutrition.
"Well used, sports nutrition is a considerable ally in enhancing the performance and well-being of the organism during intense effort. However, a poorly advised athlete could see his or her results negatively affected by poor use of the products. It is therefore important to have clear, objective information. This is where Nutri-Bay.com offers its expertise. Its role is to guide sportspeople in their choice of nutrition, dependent on their sport, the duration of the physical effort they make, and the objectives aimed at, in order to offer suitable solutions for specific needs. Nutri-Bay.com will inform sportspeople of the basic principles inherent in sports nutrition, help them develop a nutritional plan (for training programmes and competitions), and accompany them in the path to achieving their performance goals", said Julien Brunel of Nutri-Bay.com.
Nutri-Bay.com is a regular partner of local sports events and a sponsor of local sports clubs.
Photo: The Nutri-bay.com running team at the Metz Marathon (october 2015) in the centre posing with the Nutri-Bay.com founders.