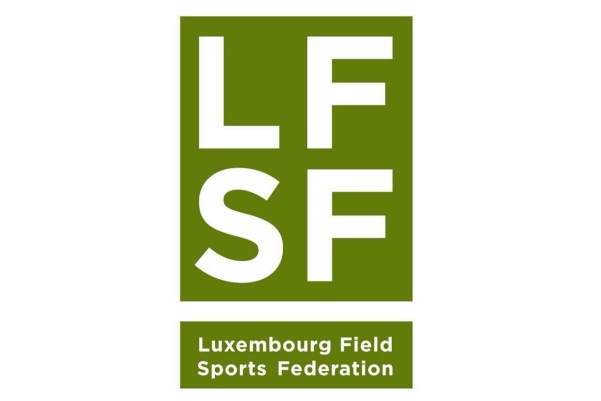 Credit: LFSF
On Monday 7 February 2022, the Luxembourg Field Sports Federation (LFSF) organised its annual general meeting virtually, with the Executive Committee and representatives of the member federations in attendance.
Following a presentation of the history, rules and the current state of Touch Rugby in Luxembourg by Nick Frank, the meeting's delegates approved the membership of Touch Luxembourg as the fifth member of LFSF. Touch is a low-impact version of rugby.
Speaking after the meeting, Nick Frank said: "Touch Luxembourg is looking forward to playing an active role within the Field Sports Federation to support and grow all these great sports and so increase the active participation in sport in Luxembourg".
Subsequently, the delegates thanked the outgoing committee members, Pit Bingen (Lacrosse), Brian Bulman (Flying Disc) and David Henriques (Gaelic Sports), for their dedication and oversight during the past three years.
The following delegates were then elected to the Executive Committee for a duration of two years:
Gérard Kraus (Luxembourg Flying Disc Federation, Disc Golf Club Luxembourg) to the position of President;
Brendan O'Driscoll (Lux Gaels) to the position of Secretary;
Sandro Parente (Foot Golf) to the position of Treasurer.
Former President Pit Bingen stated: "After successfully getting the LFSF off the ground, it is now important to guarantee a constant rotation within the board, so that all sports are well represented and for new ideas to emerge. I wish Gérard Kraus, Sandro Parente and Brendan O'Driscoll all the best."
Incoming President Gérard Kraus said: "I am excited to bring my experience from other sports organisation and community building to LFSF. With the shadow of the pandemic slowly receding, now is a very exciting time for the public to discover these sports alternatives to the more popular ones. Reinvigorated and with Touch joining the Federation this team and all of the sportspeople we represent are very excited to encourage the practice of sports in general and the impact of wellbeing it has."
The Luxembourg Field Sports Federation was founded in 2018 by its three founding members: Lacrosse, Flying Disc and Gaelic Sports. In 2020, Foot Golf joined the federation. With its fifth member, Touch Rugby, the LFSF has now reached a size both in terms of federation members and athletes that allows it to build more sustainable and professional structures for the future. LFSF now counts Camogie, Disc Golf, Foot Golf, Gaelic Football, Hurling, Lacrosse, Touch and Ultimate Frisbee among the sports it represents.
Luxembourg's Olympic and Sports Committee (COSL) and LFSF work closely to integrate new sports into the Luxembourg sports ecosystem.