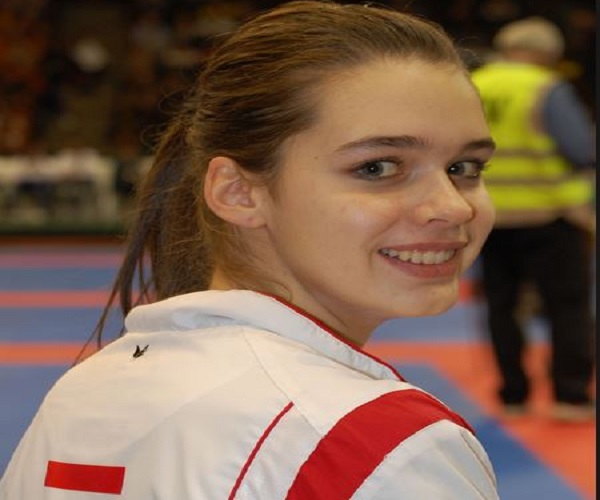 Jenny Warling, European Karate Champion 2019; Credit: Sports.lu
Luxembourg athlete Jenny Warling has become the European Champion of Karate.
The 25-year-old from Walferdange has taken home gold for the Grand Duchy following her participation in the European Karate Championships, held this year in Guadalajara, Spain.
Jenny Warling faced Turkish opponent Tuba Yakan in the finals, in the under-55kg category, on Saturday, just seven months after suffering a serious knee injury. Ms Warling won the match 5-4.
Luxembourg Minister of Sport Dan Kersch congratulated Jenny Warling on her success: "That's what I would call a winning return to the European and international stage after a few difficult months because of your serious knee injury and all-round preparation to regain form at the European Championships in Guadalajara!" Minister Kersch similarly encouraged her in her preparations for the 2020 Olympic Games in Tokyo.