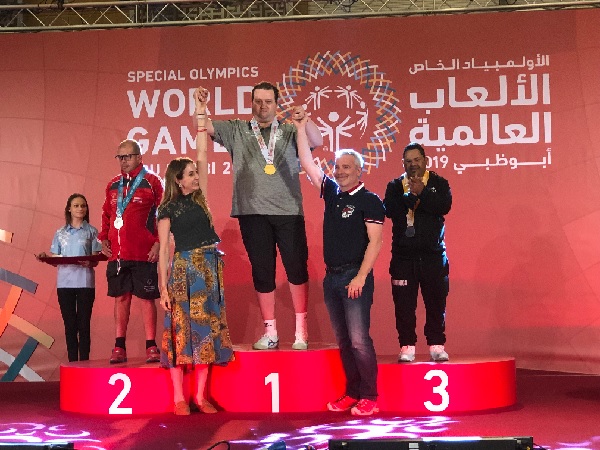 Gold medallist Francis Nassaut (centre) congratulated by Princess Tessy of Luxembourg and Minister of Sports Dan Kersch; Credit: MSP
Luxembourg athletes Eike Schroeder and Francis Naussaut have won gold medals at the Special Olympics World Summer Games 2019 in Abu Dhabi.
Sports Minister Dan Kersch, who attended the Games from 16 to 18 March 2019, awarded the medals last Saturday to the winners of the half-marathon in the athletics category. In this context, Eike Schroeder won the gold medal and Ronny Kontz won the bronze medal in his category, thus placing the Grand Duchy on two podiums on the international sports scene.
On Sunday, Francis Naussaut also won a new gold medal for Luxembourg, this time in the bocce competition.