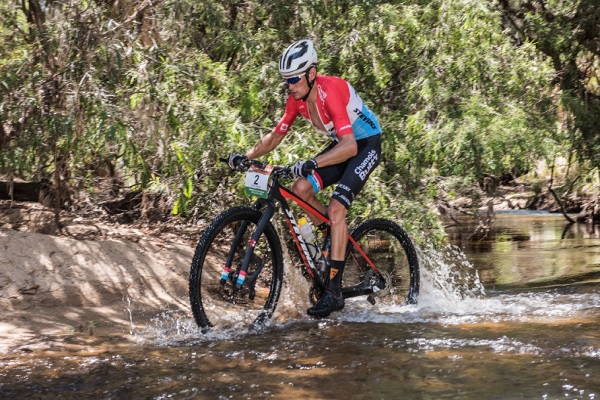 Soren Nissen; Credit: Regina Stanger
Denmark-born Luxembourg mountain bike racer Soren Nissen has finished in third place in this year's Crocodile Trophy.
This past Saturday 20 October 2018 saw Soren Nissen come in third place in both the final stage of and overall in the Crocodile Trophy held in North Queensland, Australia. The Luxembourg competitor finished the entire competition in 28 hours 34 minutes and 48.2 seconds, just behind Swiss duo Urs Huber, who won his fifth Crocodile Trophy Champion title with a time of 27:38:30.7, and Kenny Looser, who won the final stage on Saturday, in the Elite Men's category after eight days of racing.
Meanwhile, Sarah White claimed her second Crocodile Trophy victory in the women's classification with a time of 36:10:25.6 ahead of fellow Australian Lucy Coldwell and Belgium's Sjoukje Dufoer.

The Crocodile Trophy will return to Tropical North Queensland from 12-19 October 2019.