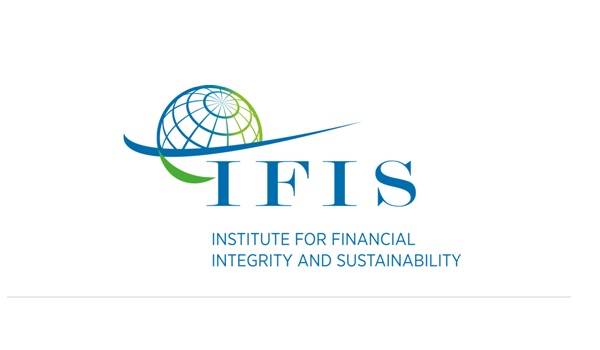 The Institute for Financial Integrity and Sustainability (IFIS), formerly known as TIGFI, has announced that it is holding a lunch conference on the topic of "Climate Change: A Planet or a Business Imperative?" on Thursday 3 September 2020 from 12:30 - 14:00 at the Cercle Munster (5-7 rue Münster, L-2160 Luxembourg-Grund), with guest speaker Valérie Arnold of PwC Luxembourg.
Scientists are all in agreement that the way we consume and produce has reached planet boundaries. At the same time, it seems that there was a shared vision that the role of business was to do business. This vision was accompanied by the fact that value creation of business had to serve shareholders. We have now entered a new era, world economic forum last year agenda was even suggesting a shift for shareholder capitalism to stakeholder capitalism. Businesses find themselves at the corner of serving society better and contribute to realign business, economy and society, but at the same time, they face a huge challenge in delivering growth while transitioning to a low carbon economy.

The event will explore how business can find its way to thrive in this new normal.
Valérie Arnold, an audit partner at PwC Luxembourg, has 27 years' experience in the audit of investment funds, especially in Luxembourg. Valérie was seconded for a two years period to PwC Singapore. She was involved in the audit of Unit Trust and "Asset Management" companies. Valérie is also deeply involved in sustainable finance and represents the firm in numerous initiatives in Luxembourg. She has followed a GRI-certified (Global Reporting Initiative) training and completed a very intensive training course on Sustainability for Business Leaders at Cambridge University. Valérie is also a member of the IMS (Inspiring More Sustainability) board.
She has been leading the corporate responsibility efforts at PwC Luxembourg since 2015, and has started to work extensively to define what sustainability means for a service company delivering audit, tax and advisory services. One of the visible outcomes of PwC's sustainability journey was the 2017 Annual Review, which was fully compliant with the GRI standard on non-financial reporting.

Registration will start at 12:15. The guest speaker will commence at 12:30. To register to attend, email: events@ifis.lu, indicating your name and contact details. Note that seats are limited.
For IFIS members, lunch at €55 per person, non-members at €85 per person, to be paid prior to lunch on IFIS account BCEELULL LU06 0019 3055 2757 2000 or at the event via Sumup (administrative fees 1,5€). Acceptances that have not been cancelled by 1 September 2020 will be fully charged. On request, a certificate of participation will be provided.