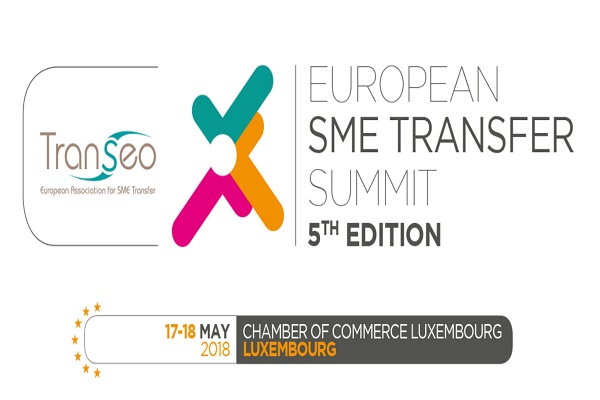 The 5th edition of the European SME Transfer Summit will take place on 17 and 18 May 2018 at the Luxembourg Chamber of Commerce (7, rue Alcide de Gasperi, Luxembourg-Kirchberg).
The programme of the summit is designed to exchange and learn from the best experts in Europe on business transfer, entrepreneurship, growth/scale up, family business succession planning, strategic acquisitions, cross-border transactions and financing schemes, among other subjects.
Francine Closener, Secretary of the State of the Economy, and Carlo Thelen, Director General of the Luxembourg Chamber of Commerce, amongst others, will welcome the public at the opening plenary session on Thursday 17 May at 10:00.
This European summit on SME Transfer is co-organised by the Luxembourg Chamber of Commerce and Transeo, European Association for SME Transfer, in partnership with the Luxembourg Ministry of the Economy, the Société Nationale de Crédit d'Investissement (SNCI), Sowacess and the Walloon government.
For the full two-day agenda, visit http://www.smetransfersummit.eu/en/Program.