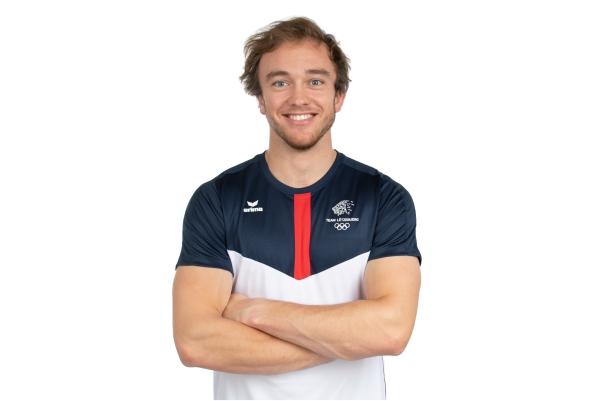 Matthieu Osch; Credit: COSL
On Wednesday 16 February 2022, Luxembourg's Matthieu Osch recorded a DNF (Did Not Finish) in the first run of the men's slalom, an Alpine skiing event, at the 2022 Winter Olympics in Beijing.
The event took place at the "Ice River" course at the Yanqing National Alpine Skiing Centre, north of Beijing, with start and finish altitudes of 1,712 m and 1,501 m respectively, amounting to a 211 m vertical drop, with 67 gates (64 turning gates) in the first run and 64 gates (62 turning gates) in the second and final run.
A total of 88 competitors from 61 countries took part in the first race with 34 DNFs (did not finish), one disqualified run and one DNS (did not start), leaving 52 competitors to line up for the second run, where the podium places for the men's giant slalom will be decided.
Mr Osch did not line up for the second run, where the podium places for men's slalom were decided and effectively leaving the Luxembourg competitor without any ranking in this event.
After the second run, the podium finishes for the men's slalom 2022 Winter Olympic Games were as follows:
Clement Noel (France) - Gold
Johannes Strolz (Austria) - Silver
Sebastian Foss-Solevaag (Norway) - Bronze
Luxembourg's Olympic and Sports Committee (COSL) selected both of the Grand Duchy's team members, Gwyneth Ten Raa and Matthieu Osch, as Team Lëtzebuerg's flag bearers for the opening ceremony.
According to the 2021/2022 International Ski Federation (FIS) points list, Matthieu Osch has a global ranking of 1,025 in giant slalom and 623 in slalom Alpine skiing.