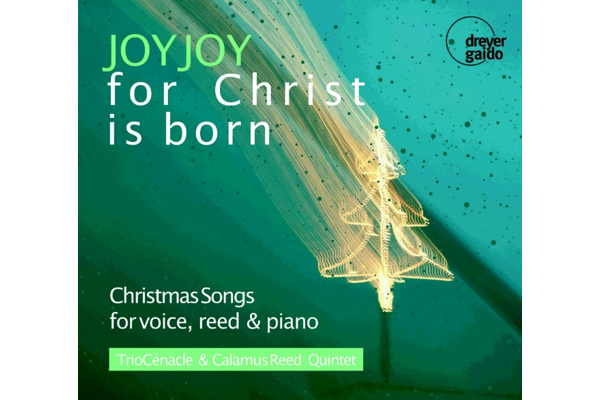 Luxembourgish musicians of the Trio Cénacle, the pianist Michèle Kerschenmeyer and the singers Evelyn Czesla and Nico Wouterse, in collaboration with the Calamus Reed Quintet from Koblenz and music publisher Dreyer-Gaido, announced the release of a new CD recording of Christmas carols titled "JOY, JOY - for Christ is born".
The release concert of this Christmas CD is on 1 December 2022 at 19:00 in the Welschnonnenkirche in Trier, Germany.
The CD recording has 23 carols in total including melodies such as "Silent Night", "Es ist ein Ros` aussprungen", "Am Uewe potert d'Feier" and "I'm dreaming of a white Christmas".
The CD also features two songs by the Luxembourg composer Lou Koster, "Weihnachtsglocken" (Christmas Bells) and "Dezembergang" (December Walk).
Further information about the Trio Cénacle and the new CD is available online via: https://www.cenacle3.eu.