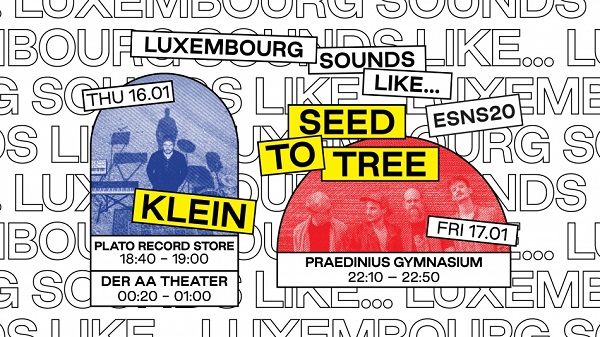 The Luxembourg export office, music:LX, has announced that local artists Seed to Tree and Klein will be performing at the Eurosonic music festival in Groningen in the Netherlands this month.
Eurosonic Noorderslag (ESNS) is a European-artist-only showcase festival and music conference, which serves as a stepping stone for European acts who can play in front of more than 4,000 delegates and around 40,000 visitors.
The showcase event has been responsible for kickstarting the international careers of artists such as Shame, Her, Alma, Roosevelt, Aurora, Dua Lipa and others.
Luxembourgish artist Jerome Klein, with his project "Klein", will perform twice on 16 January 2020, first at Plato Record Store from 18:40-19:00 and later at Der AA Theater from 00:20-01:00. The following day, indie band Seed to Tree will perform at Praedinius Gymnasium from 22:10-22:50.